---
In case our Glitter Skeleton look wasn't scary enough for you, we're taking things up a level this week with the Glitter Vampire. Halloween is almost here, so if you're on the hunt for a look that doesn't suck (but it kind of does, get it?), we got you.
The spooky season is all about being your extra self, so why not go all out this year by adding some serious sparkle to your look? From zombies to superheroes, glitter makes everything a little more magical.
With the help of Rave Queen Rachel, we turned our operations coordinator Doug into a real-life Glitter Vampire, complete with fangs and blood. To create the look, we used a combination of drugstore makeup and Unicorn Snot products, making it super easy and affordable to recreate at home. A little sparkly and a lot spooky, the Glitter Vampire is sure to freak your friends out come October 31st.
Watch the video and scroll down for step-by-step instructions and a list of what you'll need.
---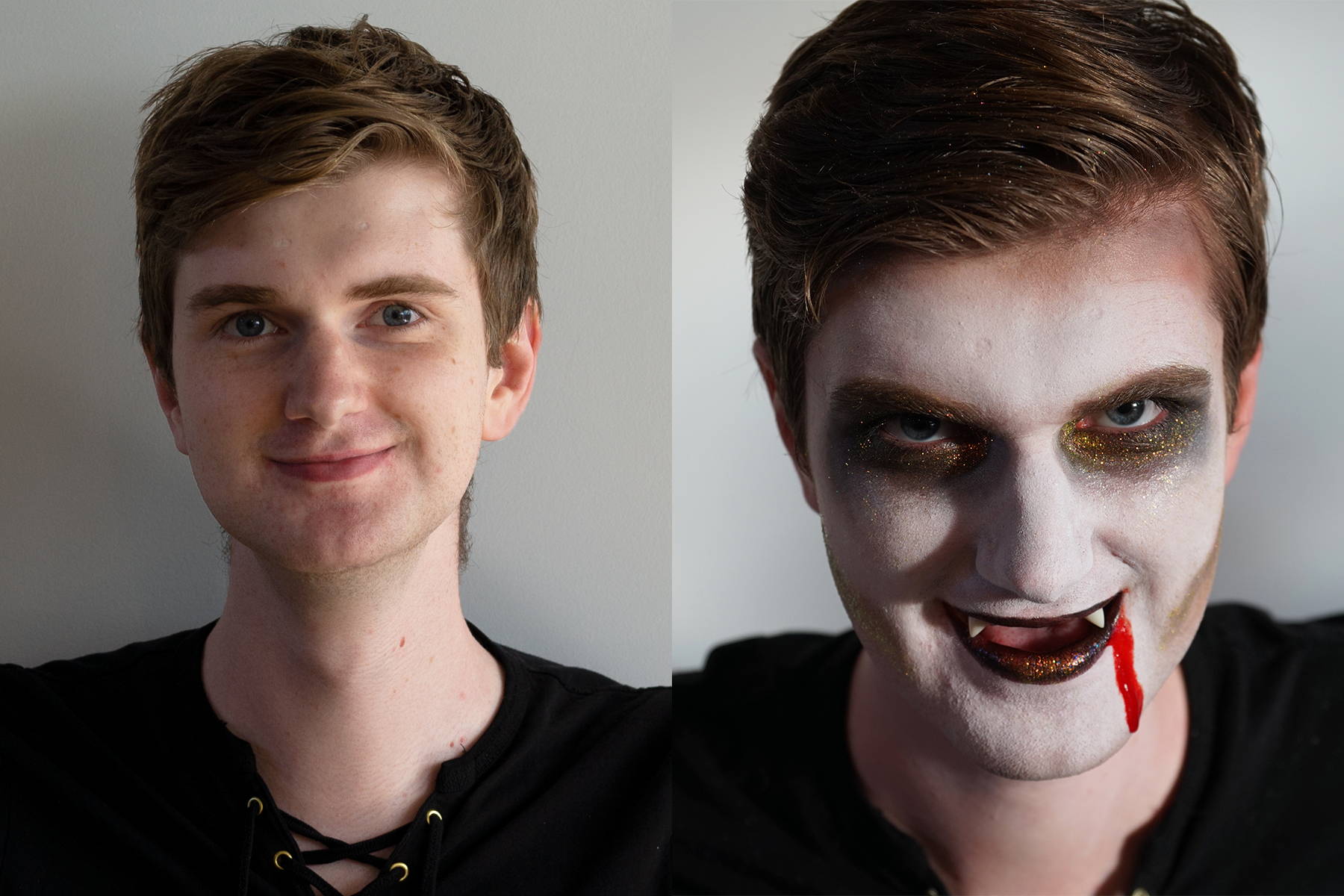 ---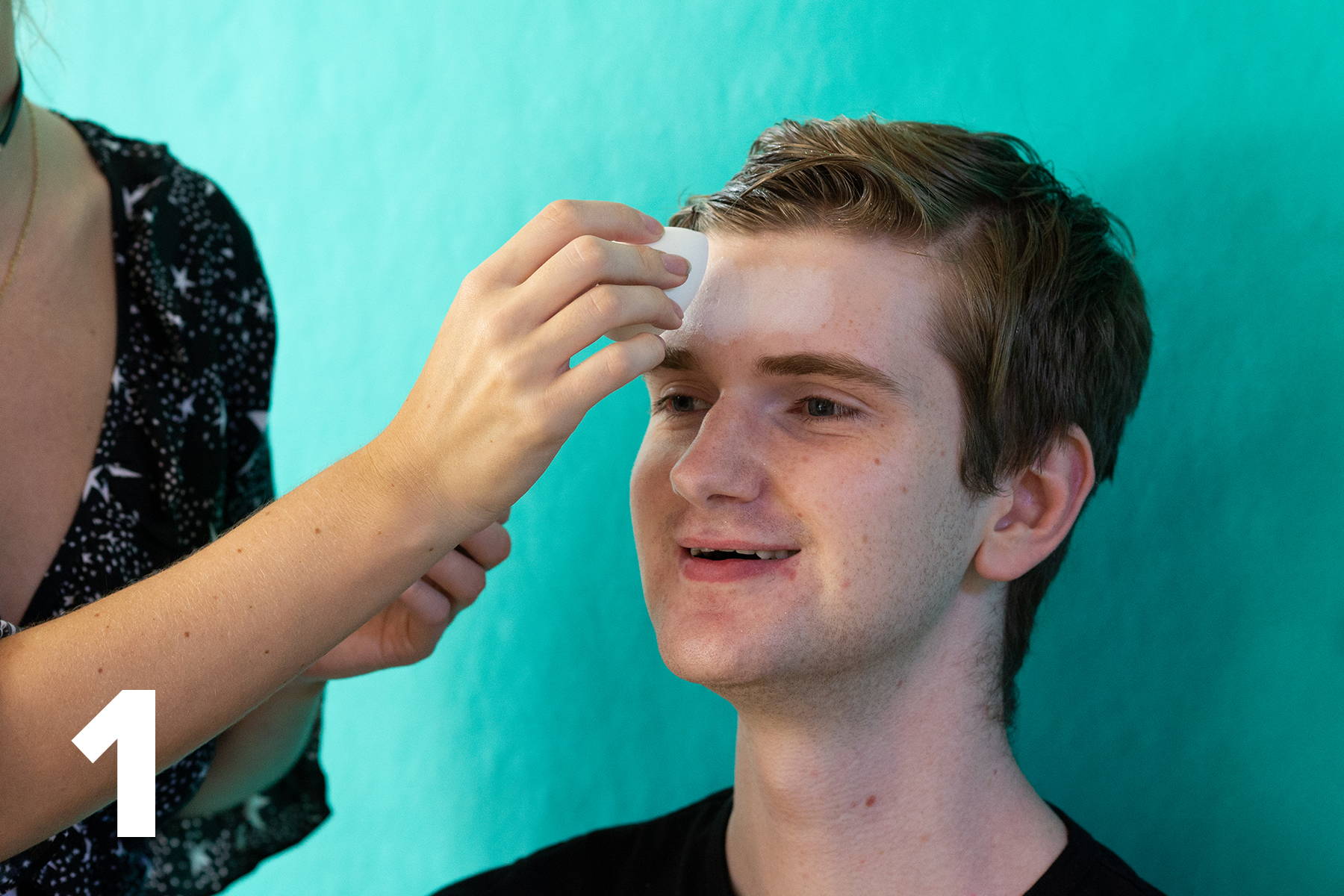 ---
Start by applying primer over clean, moisturized skin before sponging white cream makeup or face paint evenly over your face.
---
---
Using a black eye pencil, line your top and bottom eyelids heavily and smudge outwards. Then, apply black eyeshadow around the eye area to create dark circles. Apply a thick layer of mascara.
---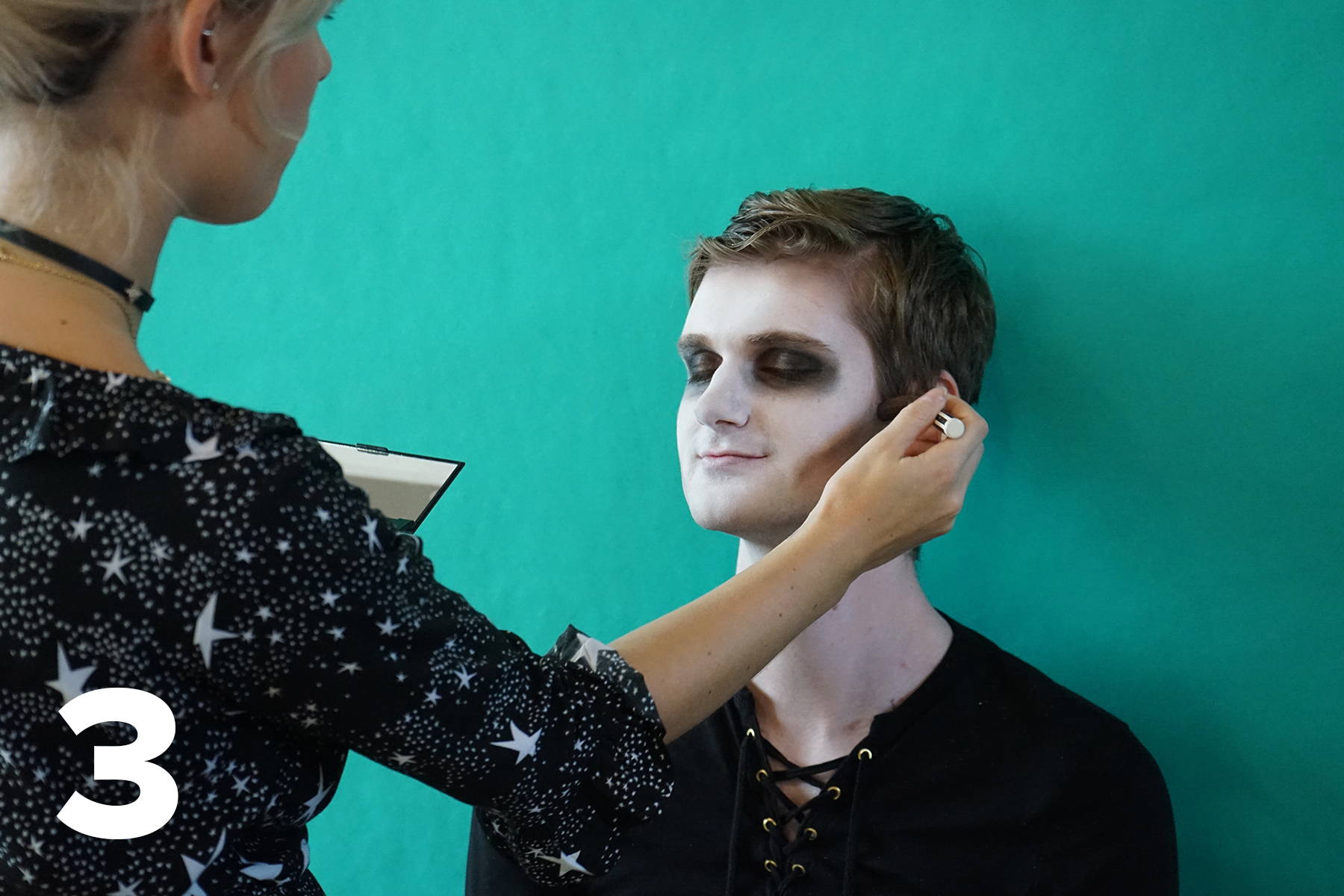 ---
Using a combination of black and brown eyeshadow, brush from the top of your cheekbone towards your mouth and smudge until blended. Apply dark red liquid lip gloss.
---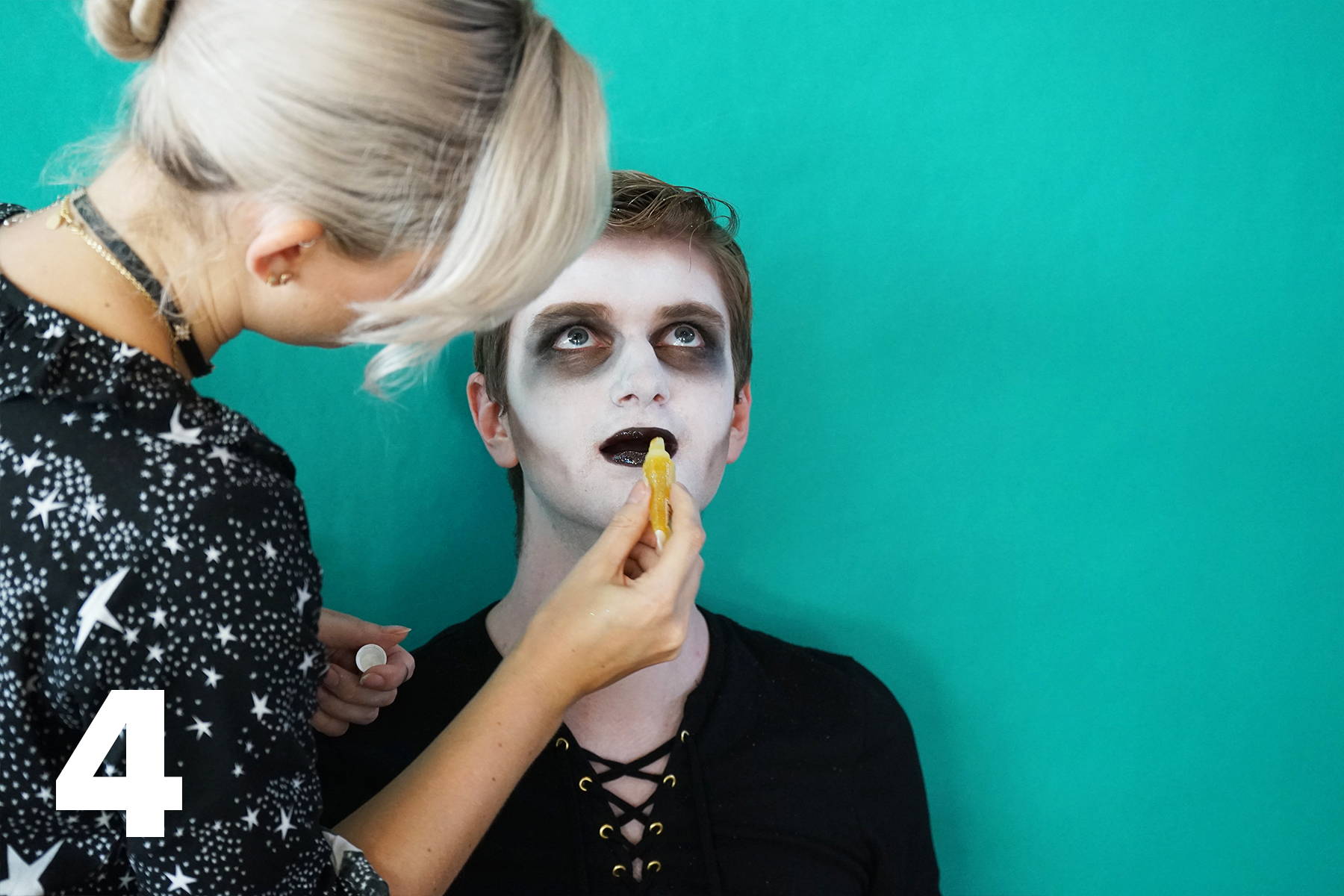 ---
---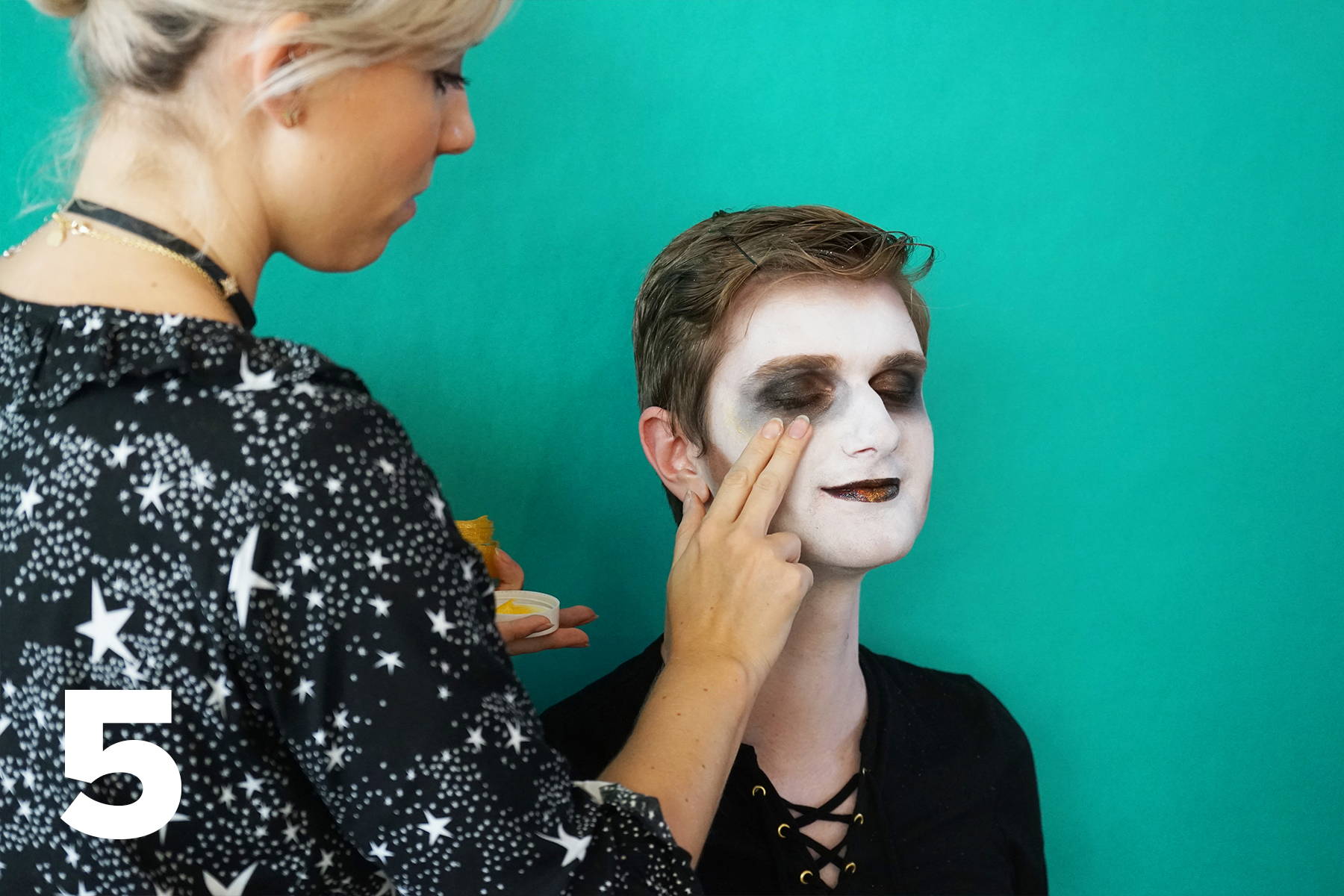 ---
---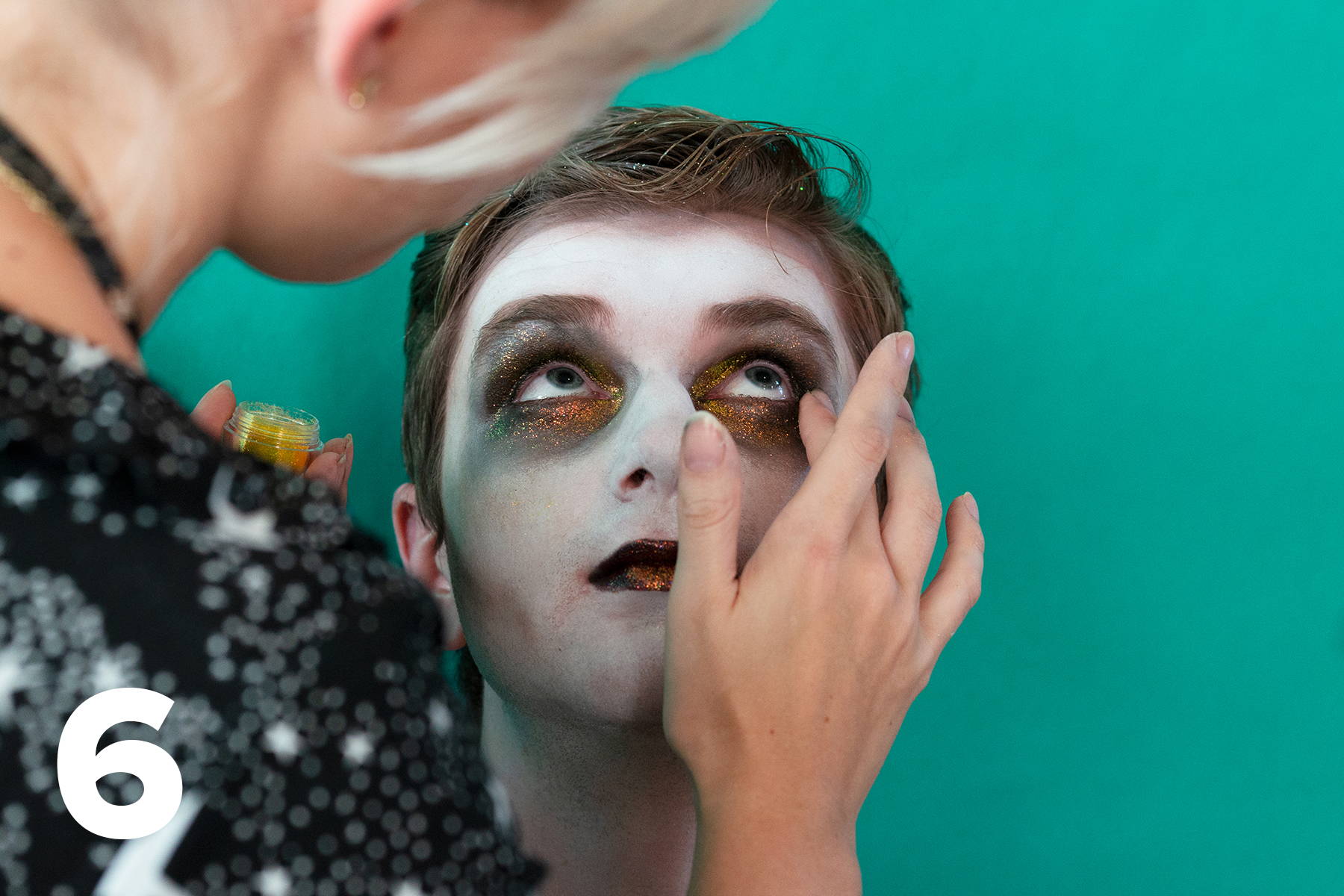 ---
---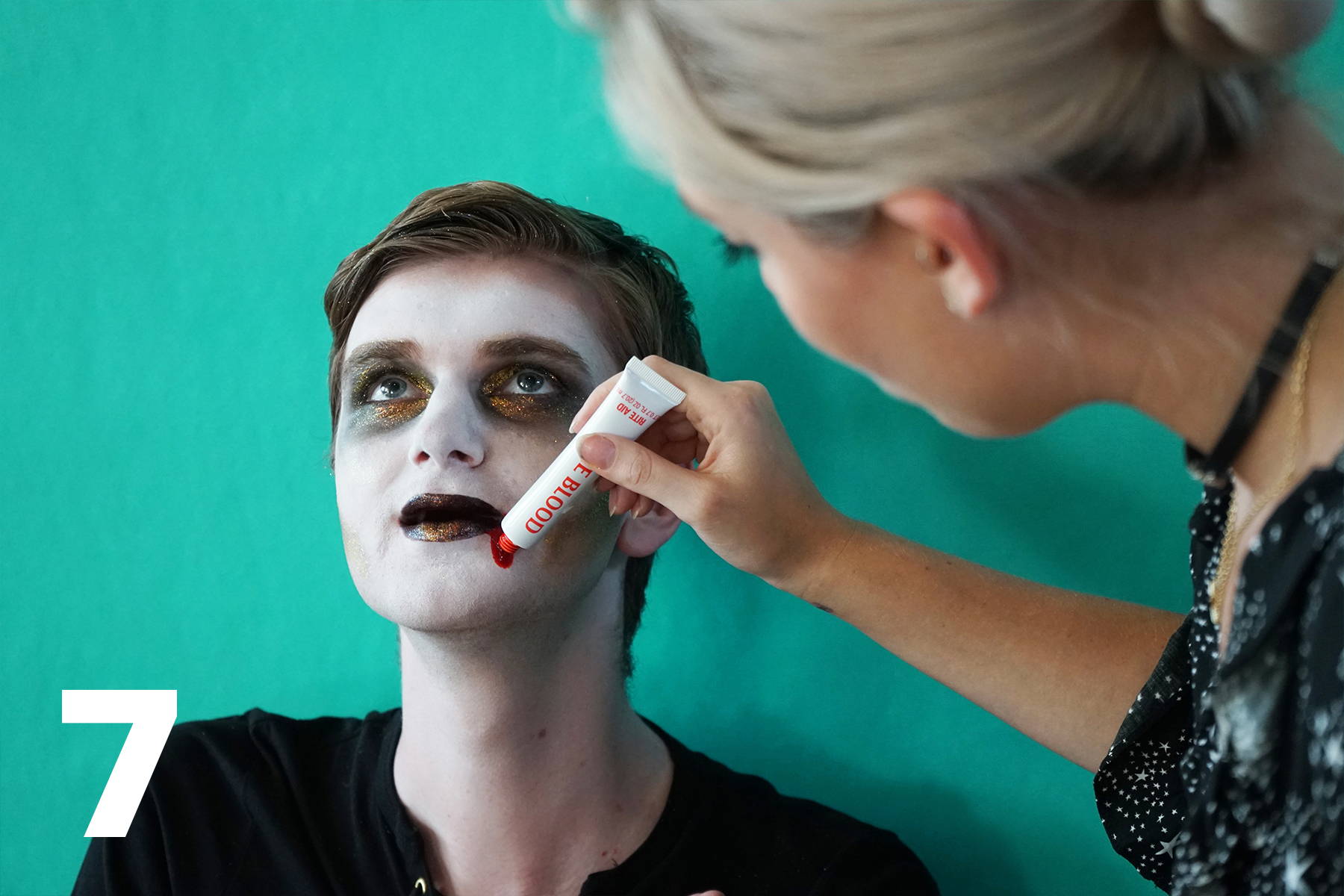 ---
Finish the look with some fake blood and a pair of fangs, and voila! You're ready to suck some blood.  
---
---
Don't forget to tag @unicornsnot in your Halloween selfies for a chance to be featured on our page, and keep an eye out for more tutorials coming soon. ✨
---