---
If you thought our Glitter Skeleton look was too spooky, or our Glitter Vampire look kinda sucked, then our 80s Glam look might be the one for you. Halloween is basically here, so if you're on the hunt for a last-minute look then dig out that shiny leotard and read on, babe.
The spooky season is all about being your extra self, so why not go all out this year by adding some serious sparkle to your look? From zombies to superheroes, glitter makes everything a little more magical.
With the help of Rave Queen Rachel, we turned our project manager Amanda into an 80s Glam Queen, complete with a Ziggy Stardust-inspired zig-zag and a bold glitter lip. To create the look, we used a combination of drugstore makeup and Unicorn Snot products, making it super easy and affordable to recreate at home. With a little sparkle and a lot of sass, this 80s Glam look will have you turning heads come October 31st.
Watch the video and scroll down for step-by-step instructions and a list of what you'll need. And for a limited time, we're offering 20% OFF our loose glitter kits on Amazon. Order now using the code 20SPKYSPRKL to make sure your glitter arrives in time for the freakin' weekend! 👩‍🎤✨
---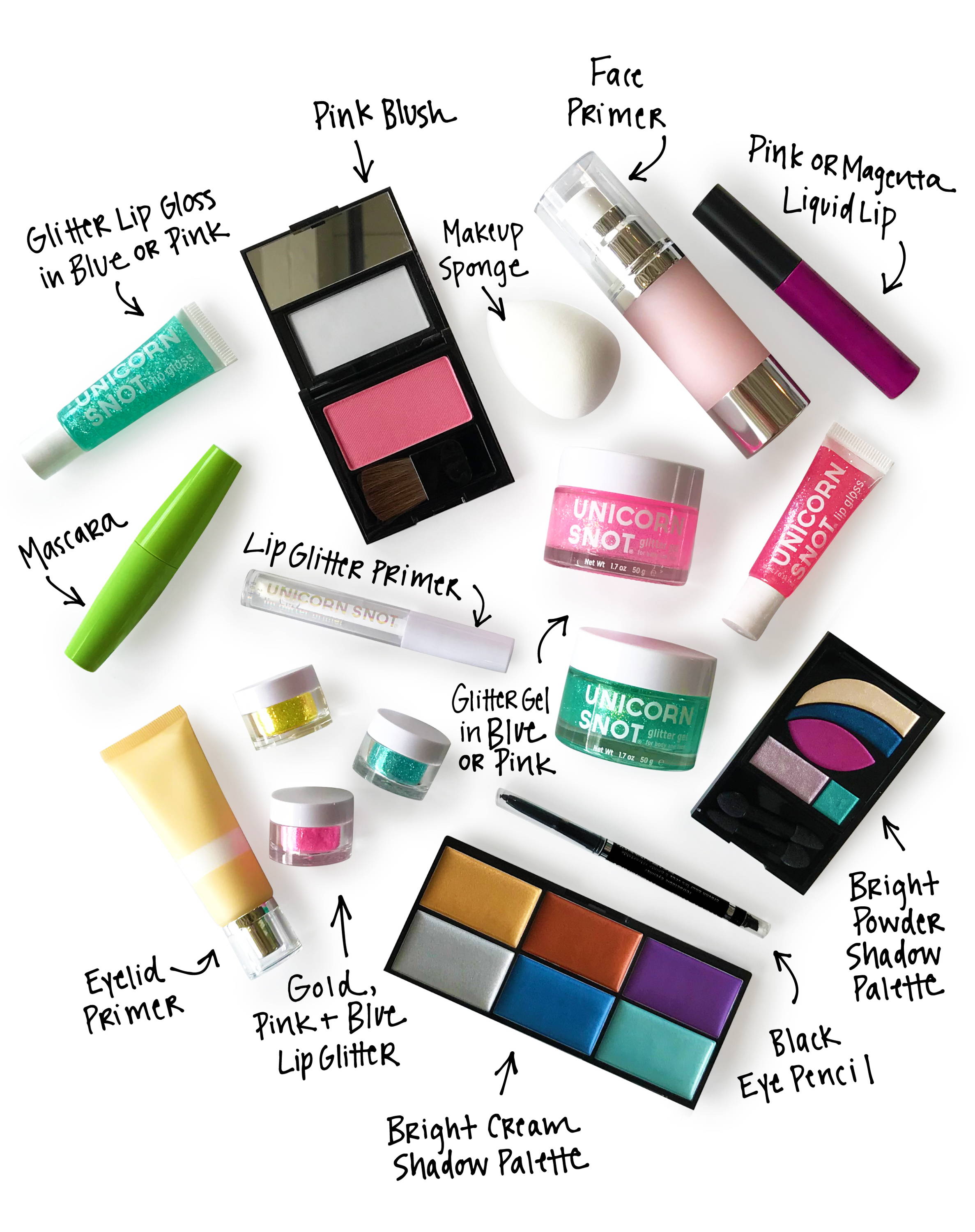 ---
---
Start by applying primer over clean, moisturized skin. Brush blue, pink and purple powder eyeshadow over your eyelids to create a graduated, winged effect.
---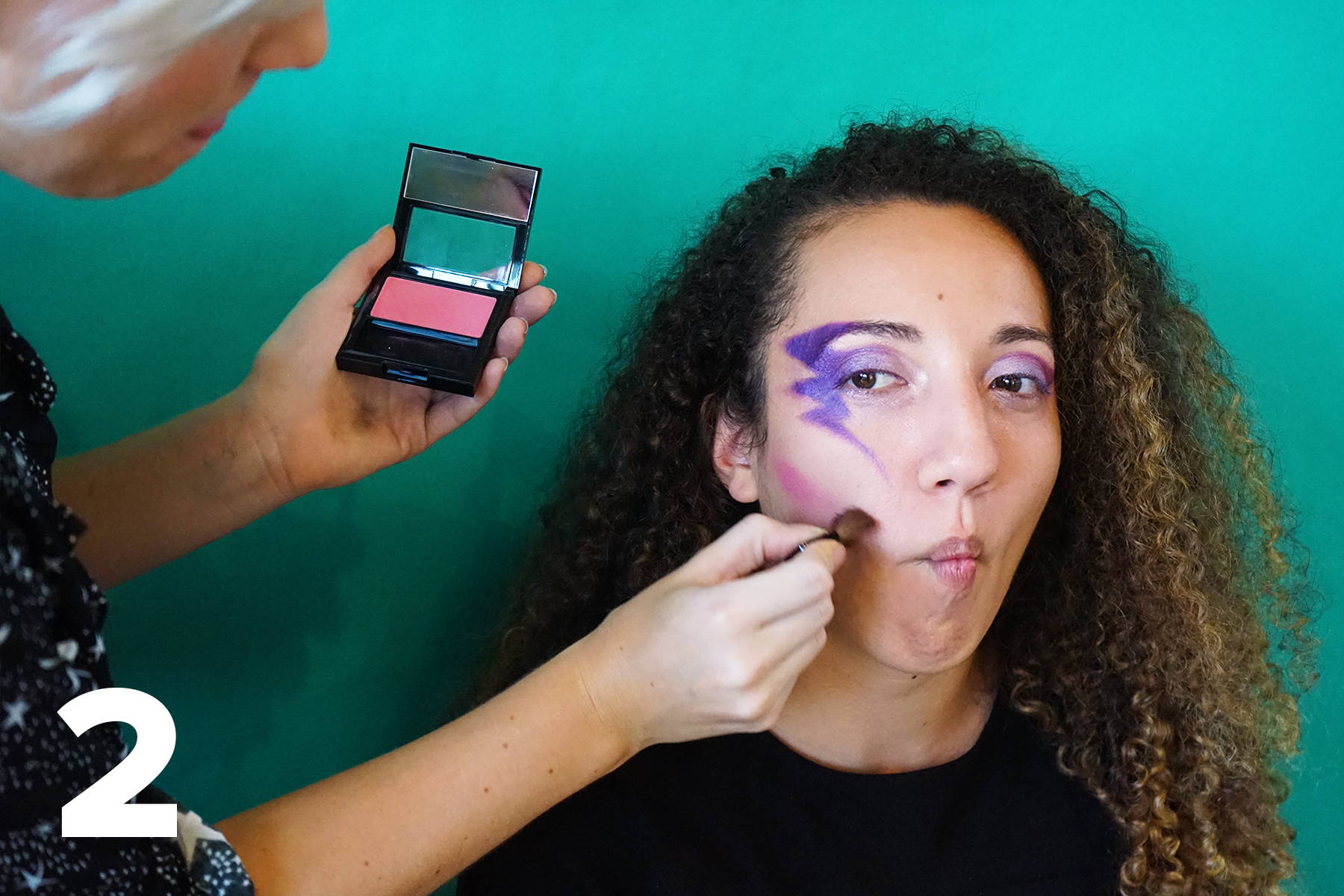 ---
Using a purple cream eyeshadow, draw and fill in a zig-zag shape starting from your eyebrow and heading down your cheek. Make it as big or as small as you like. Apply pink blush along your cheekbones.
---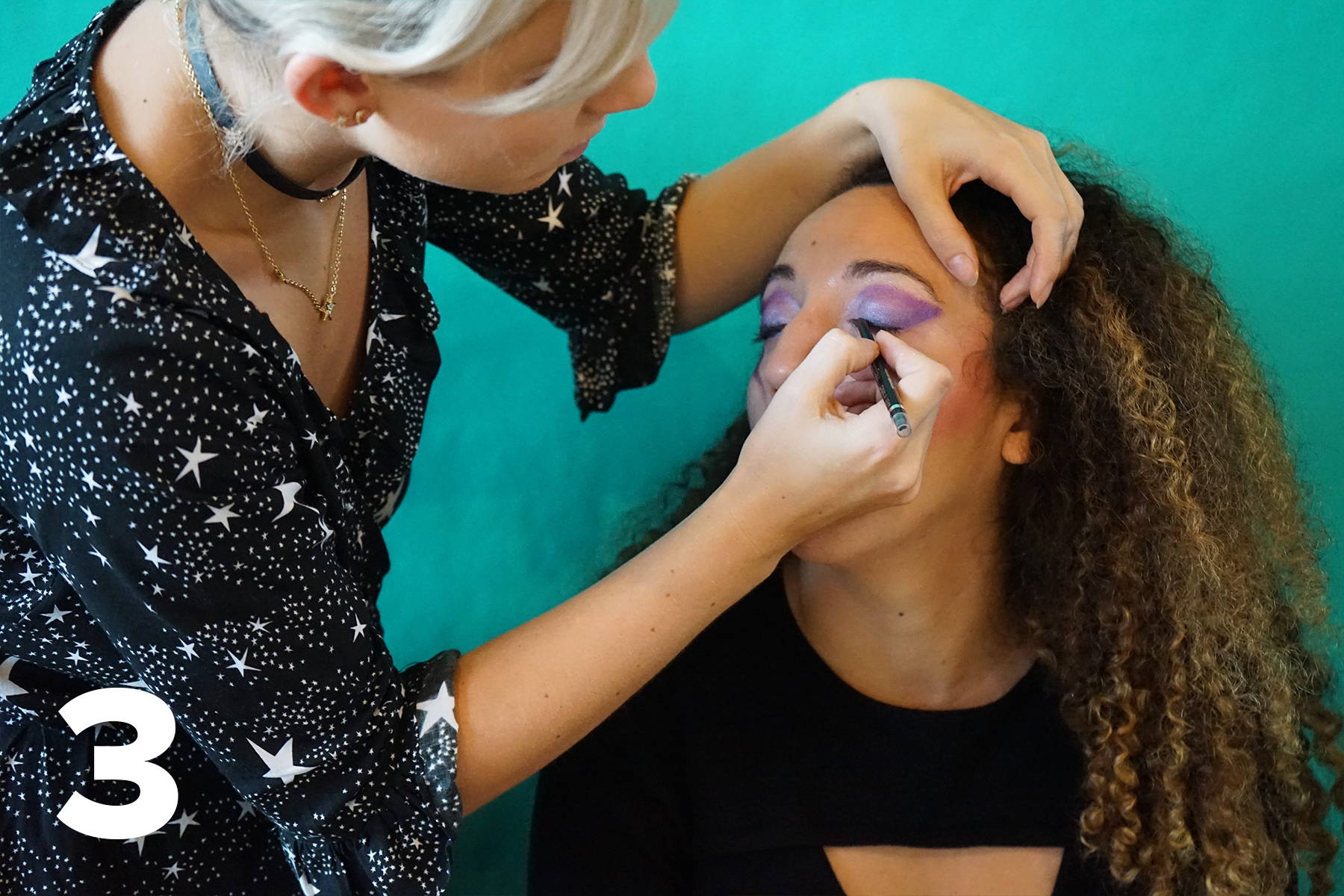 ---
Apply black eyeliner and a liberal coating of mascara.
---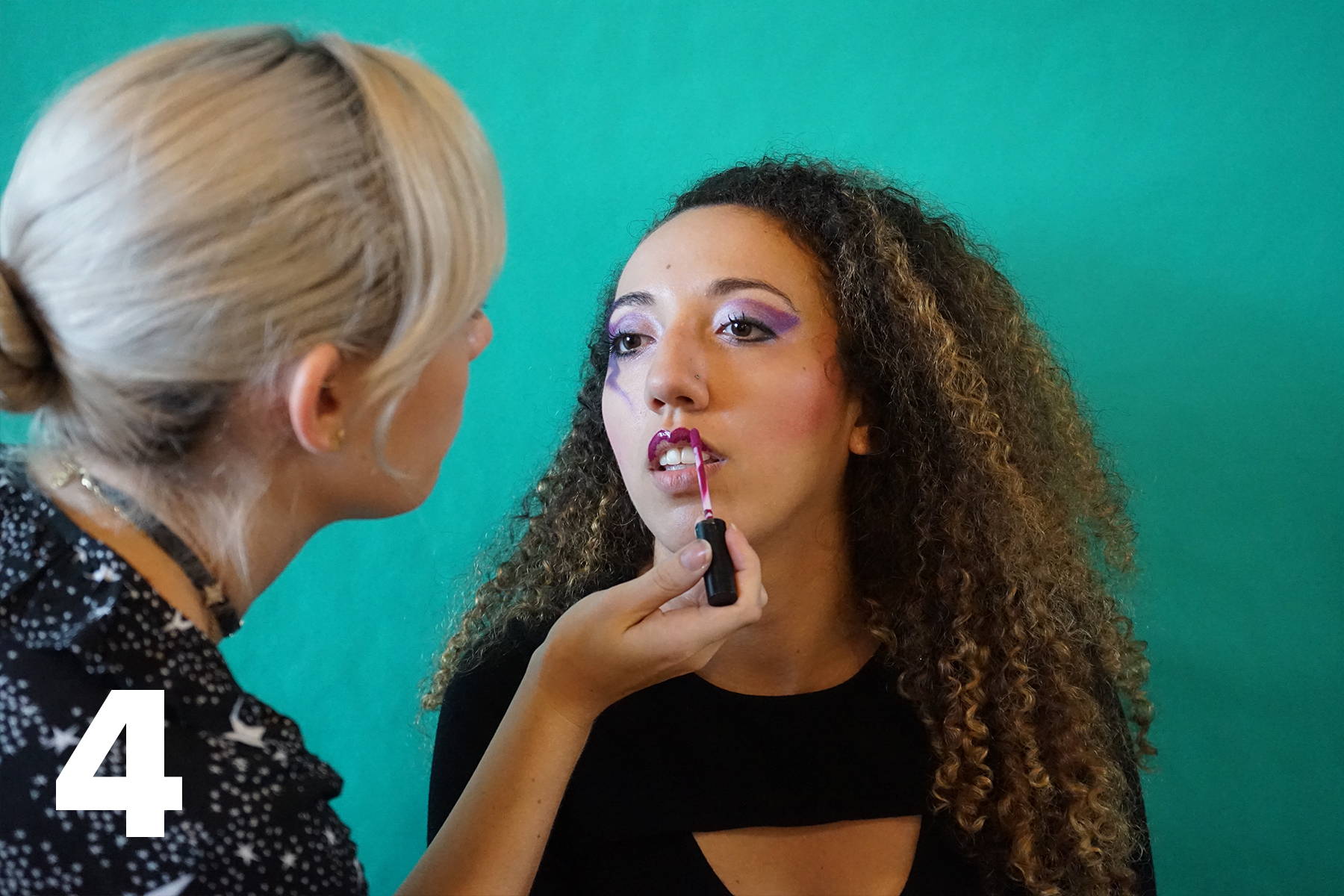 ---
Pucker up for a coat of magenta liquid lip gloss.
---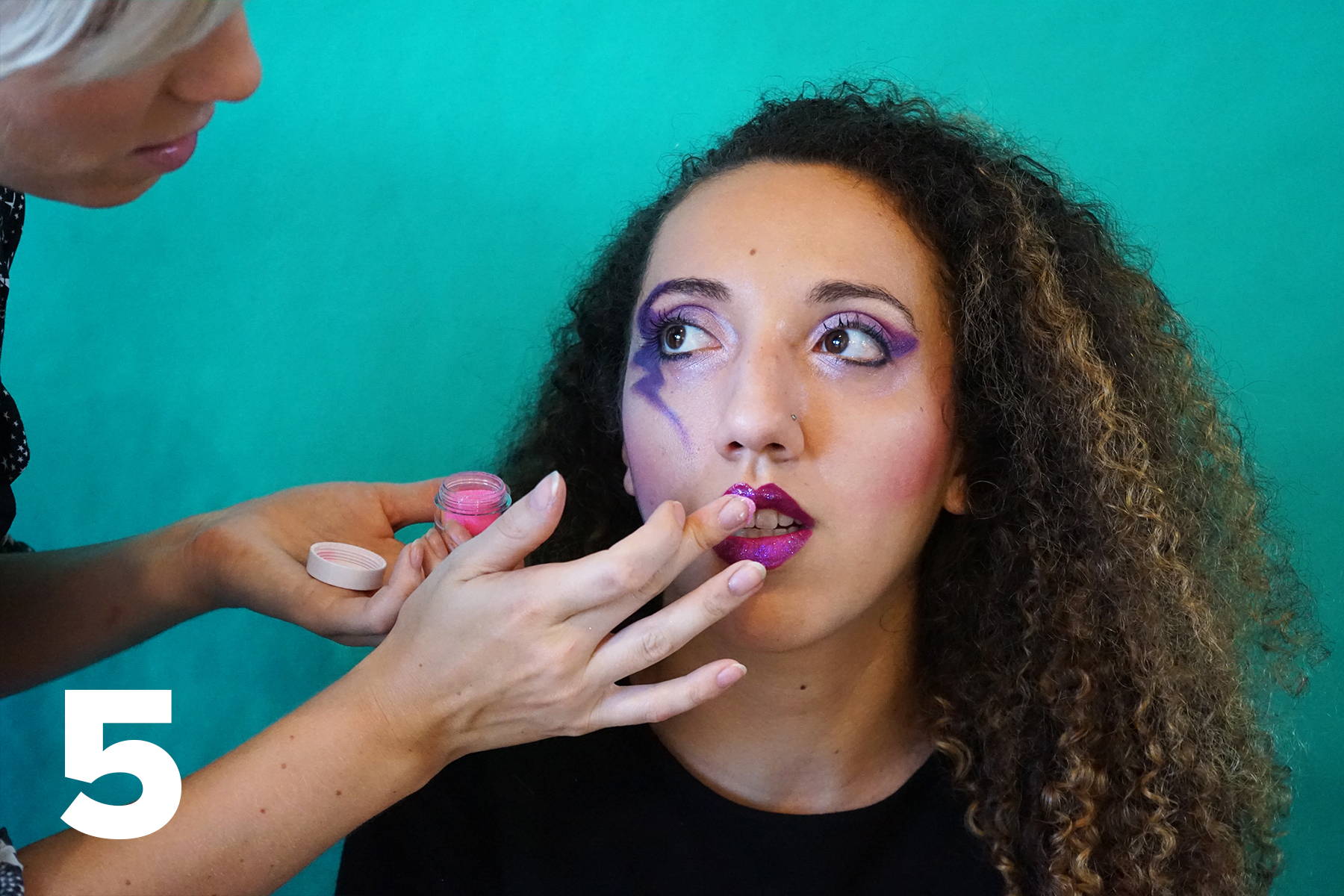 ---
---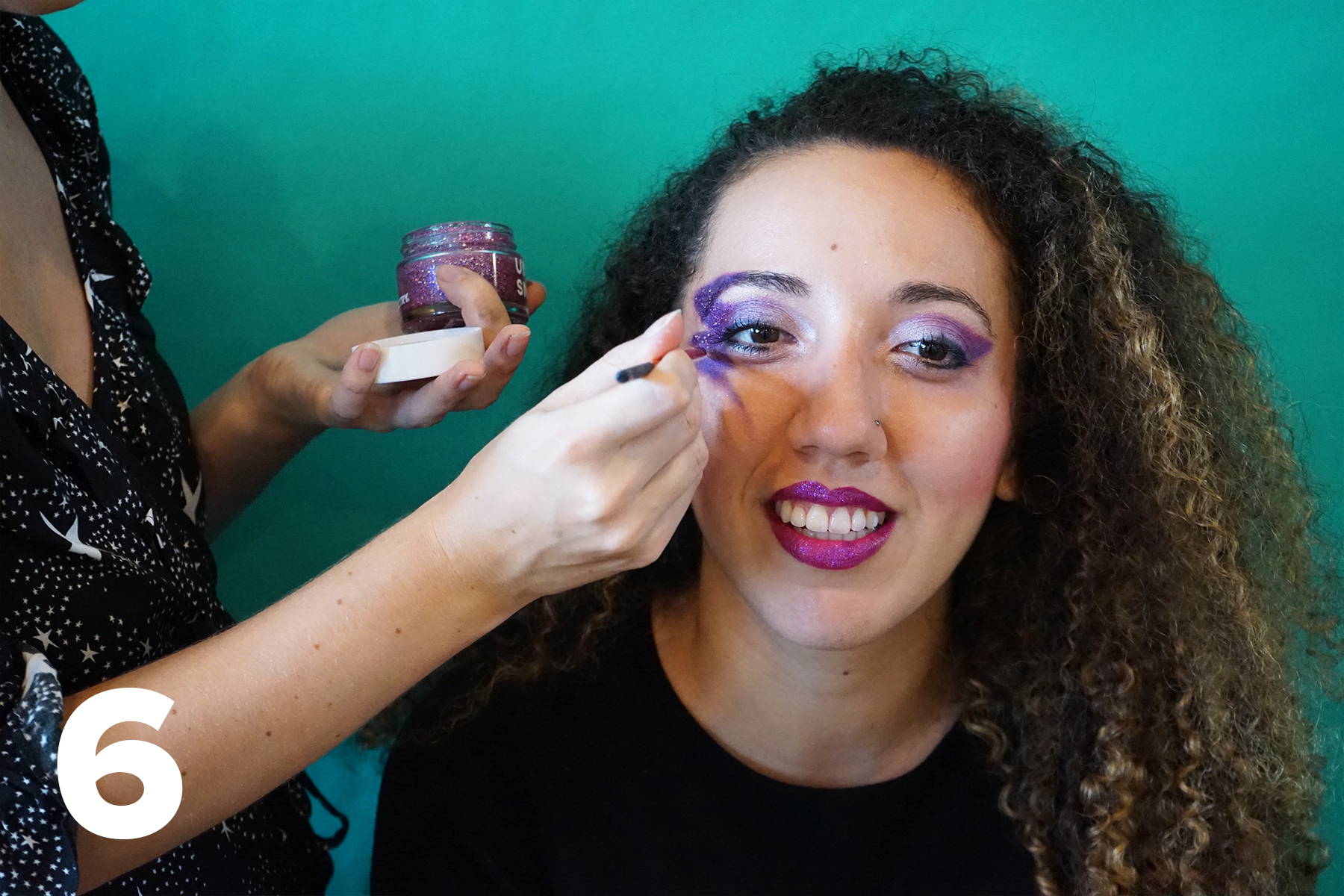 ---
---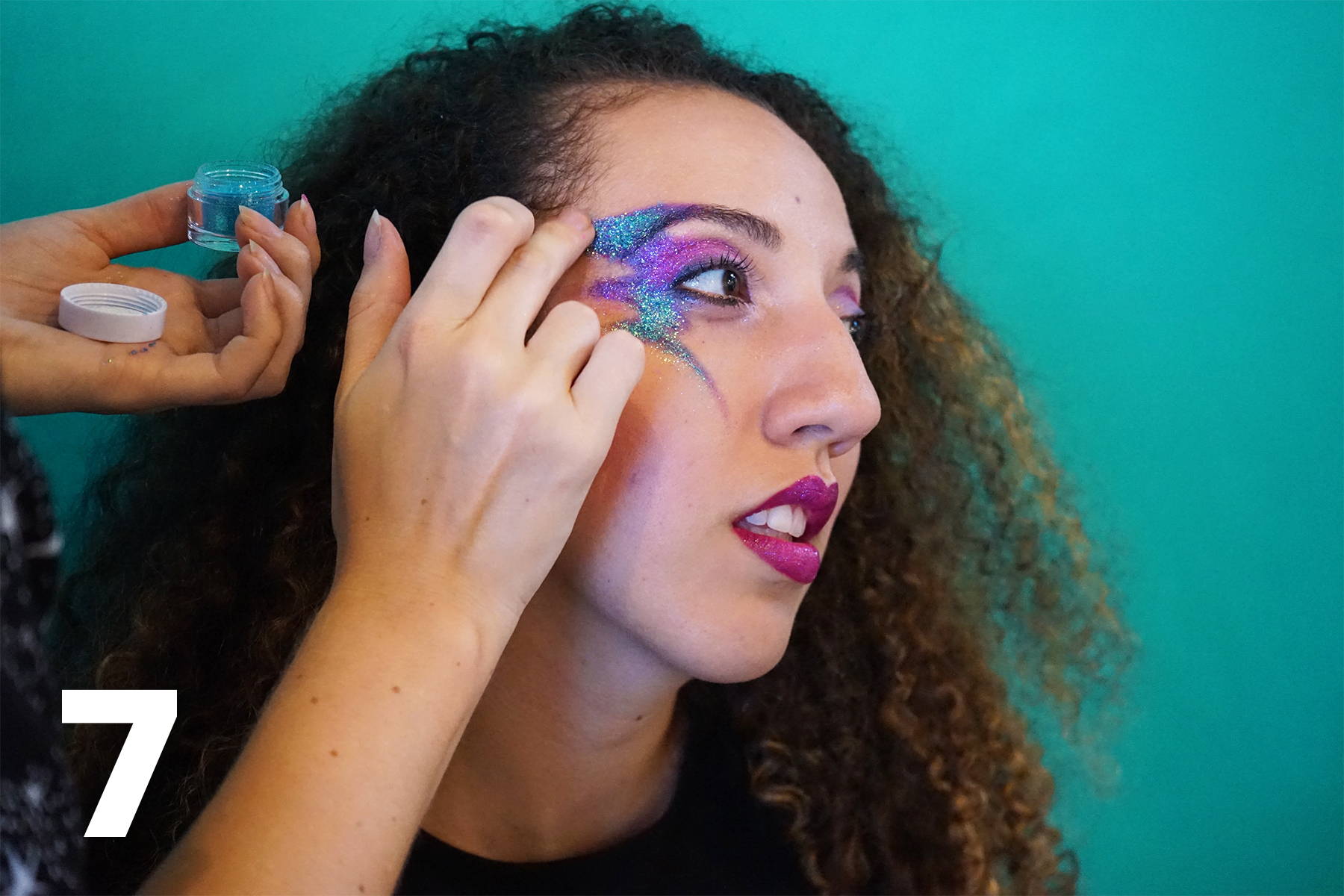 ---
Time to get serious with your sparkle. On top of the glitter gel, apply Unicorn Snot Holographic Lip Glitter in blue to finish off the look, and voila! Time to party like it's 1989.
Don't forget to tag @unicornsnot in your Halloween selfies for a chance to be featured on our page. ✨
---