---
Hate to be the one to bring this up, but Halloween is almost here and you haven't organized your costume yet, have you? Well, we can't help you with that, but we can help you with your makeup.
The spooky season is all about being your extra self, so why not go all out this year by adding some serious sparkle to your look? From zombies to superheroes, glitter makes everything a little more magical.
With the help of Rave Queen Rachel, we turned our art director Alyssa into a Glitter Skeleton using a combination of drugstore makeup and Unicorn Snot products, making it super easy and affordable to recreate at home. Equal parts scary and sparkly, the Glitter Skeleton will have you turning heads and dropping jaws come October 31st.  
Watch the video and scroll down for step-by-step instructions and a list of what you'll need.
---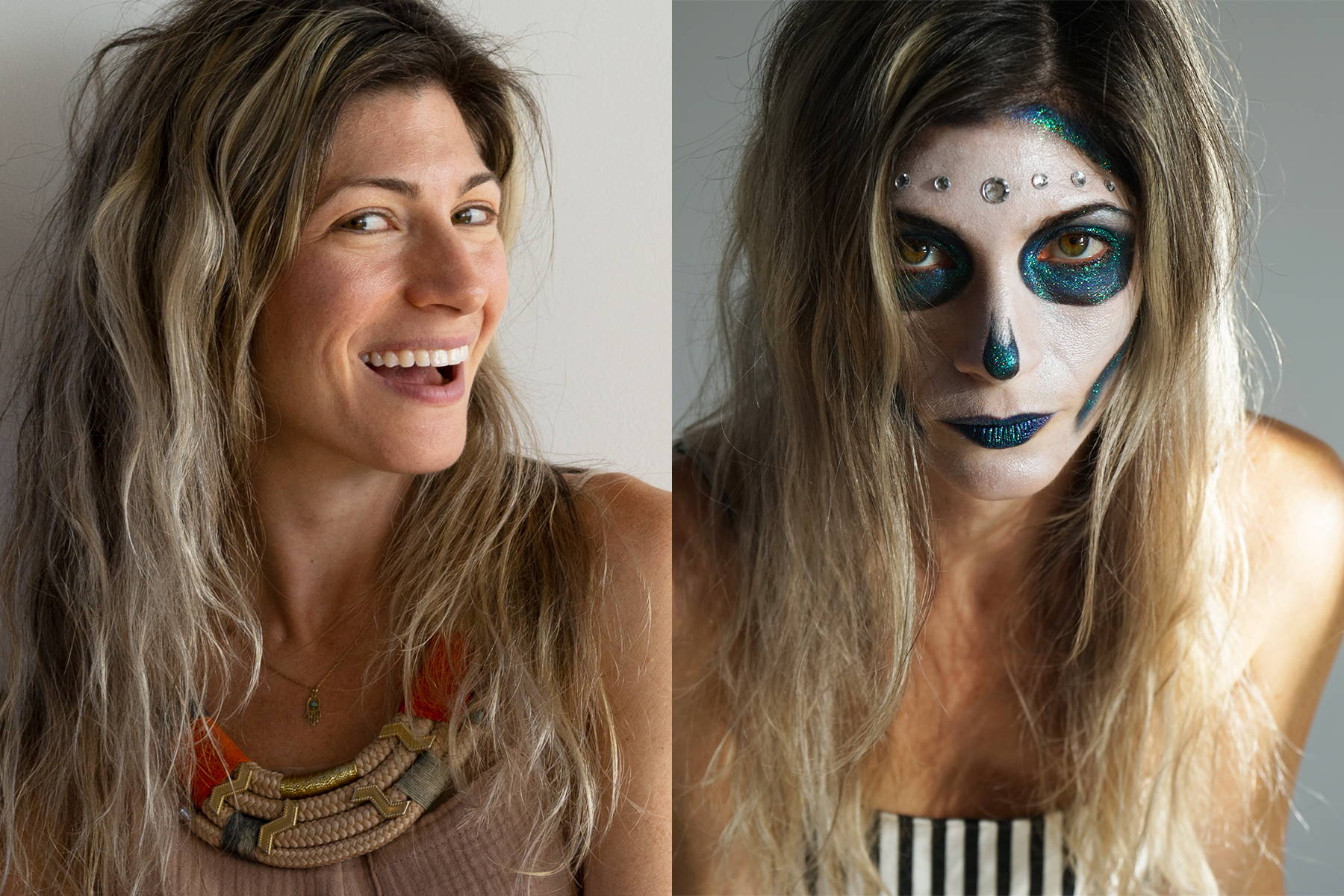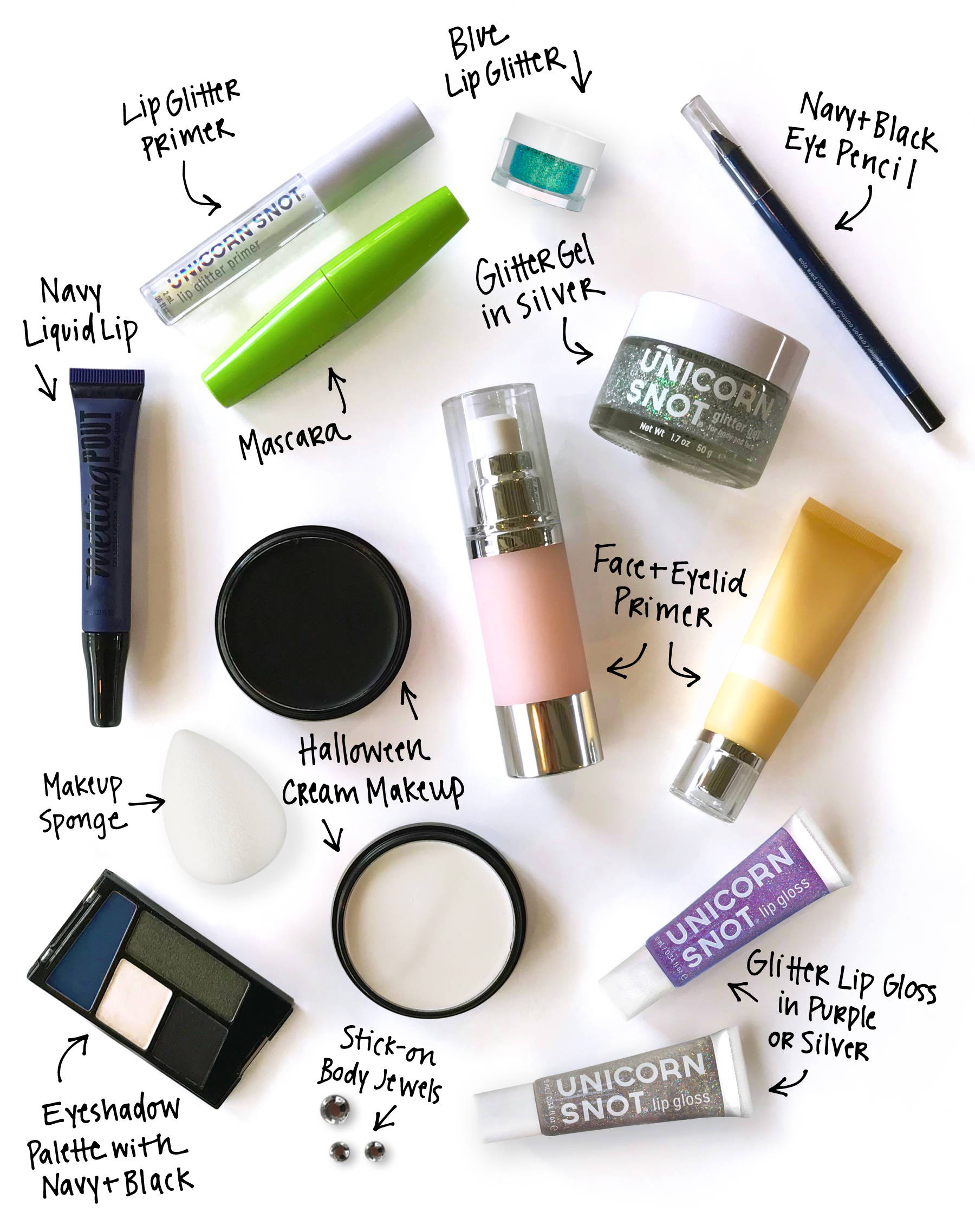 ---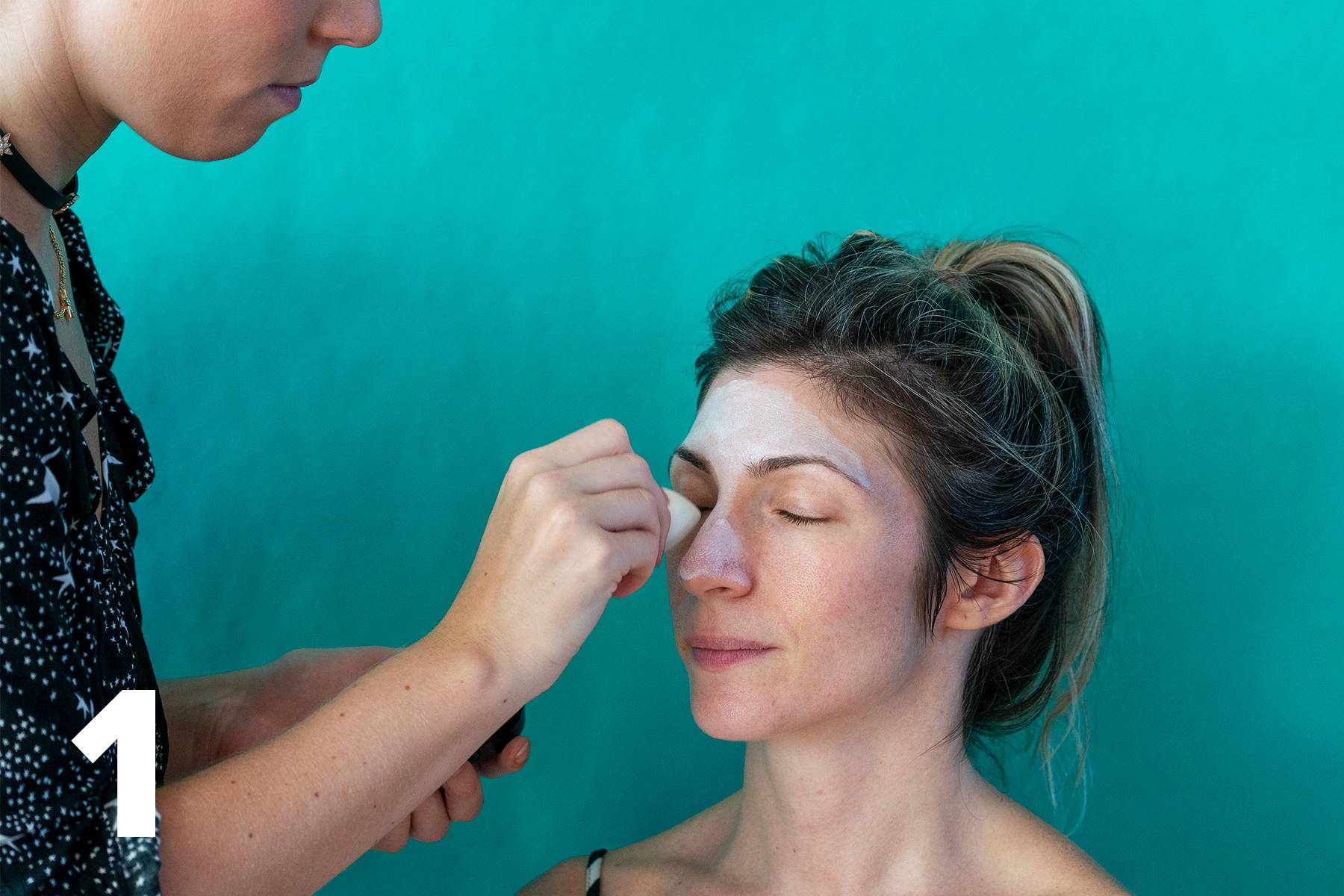 ---
Start by applying a primer over clean, moisturized skin before sponging white cream makeup or face paint evenly over your face.
---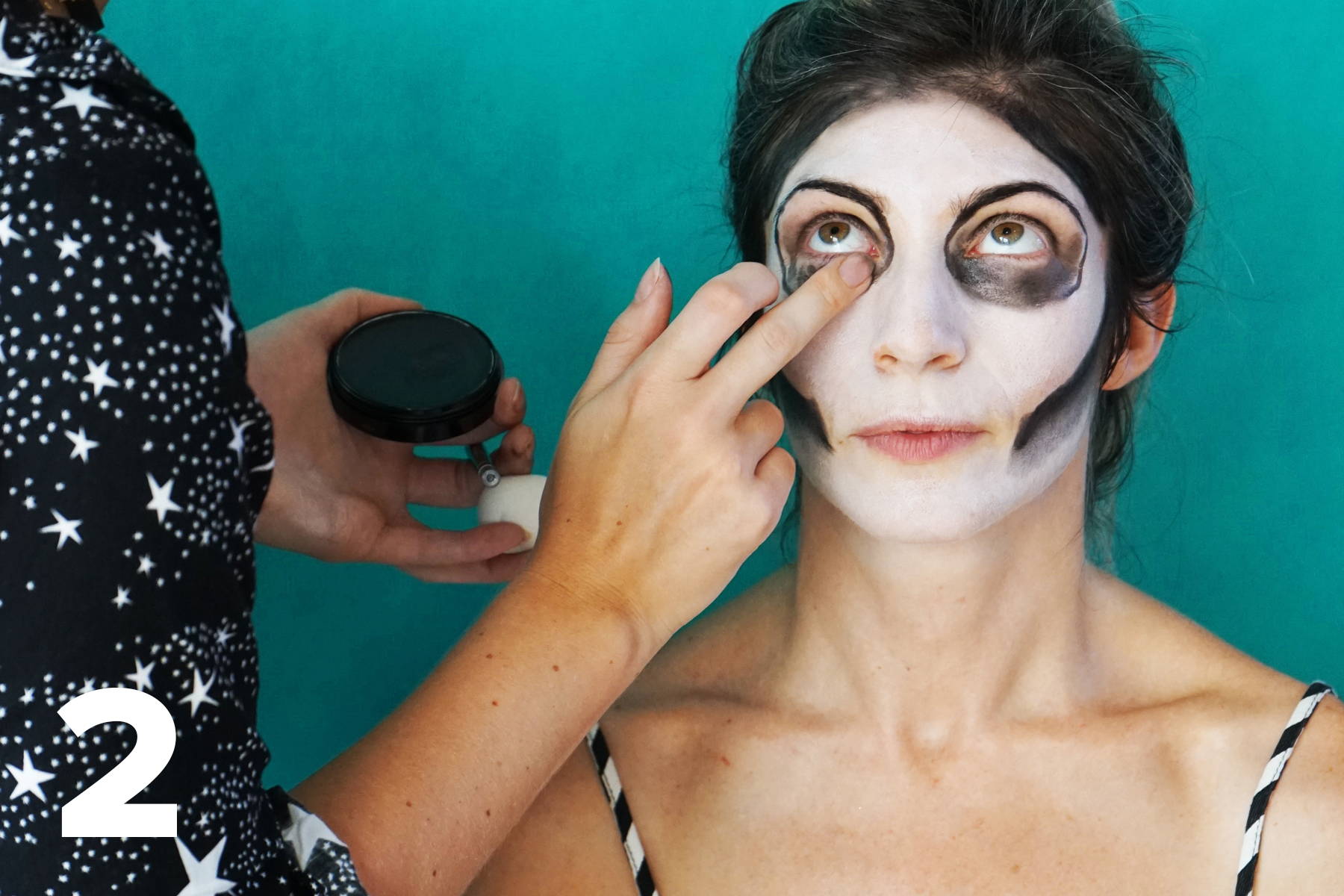 ---
Using a black eye pencil, draw large circles around your eyes (that Monday morning look, amirite?), and from the top of your cheekbone towards your mouth. Draw lines across each side of your hairline, and a small tear shape on the end of your nose. Use your fingers to smudge black cream makeup in each of these areas.
---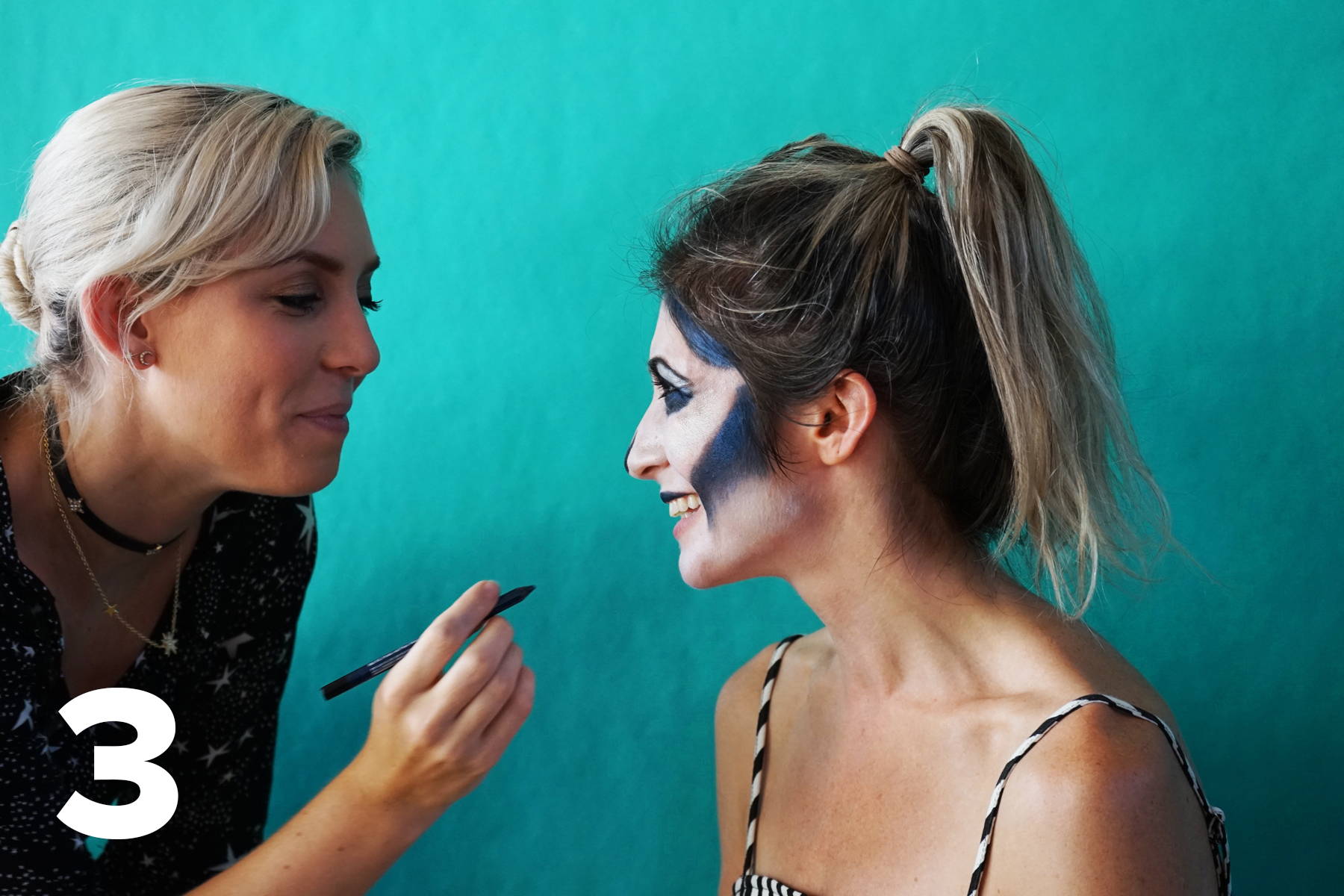 ---
Using a navy eye pencil, fill in these areas and smudge some more until blended. Using the same pencil, line your lips, apply navy liquid lip gloss, and top with Unicorn Snot Glitter Lip Gloss in purple or silver. Apply mascara.
---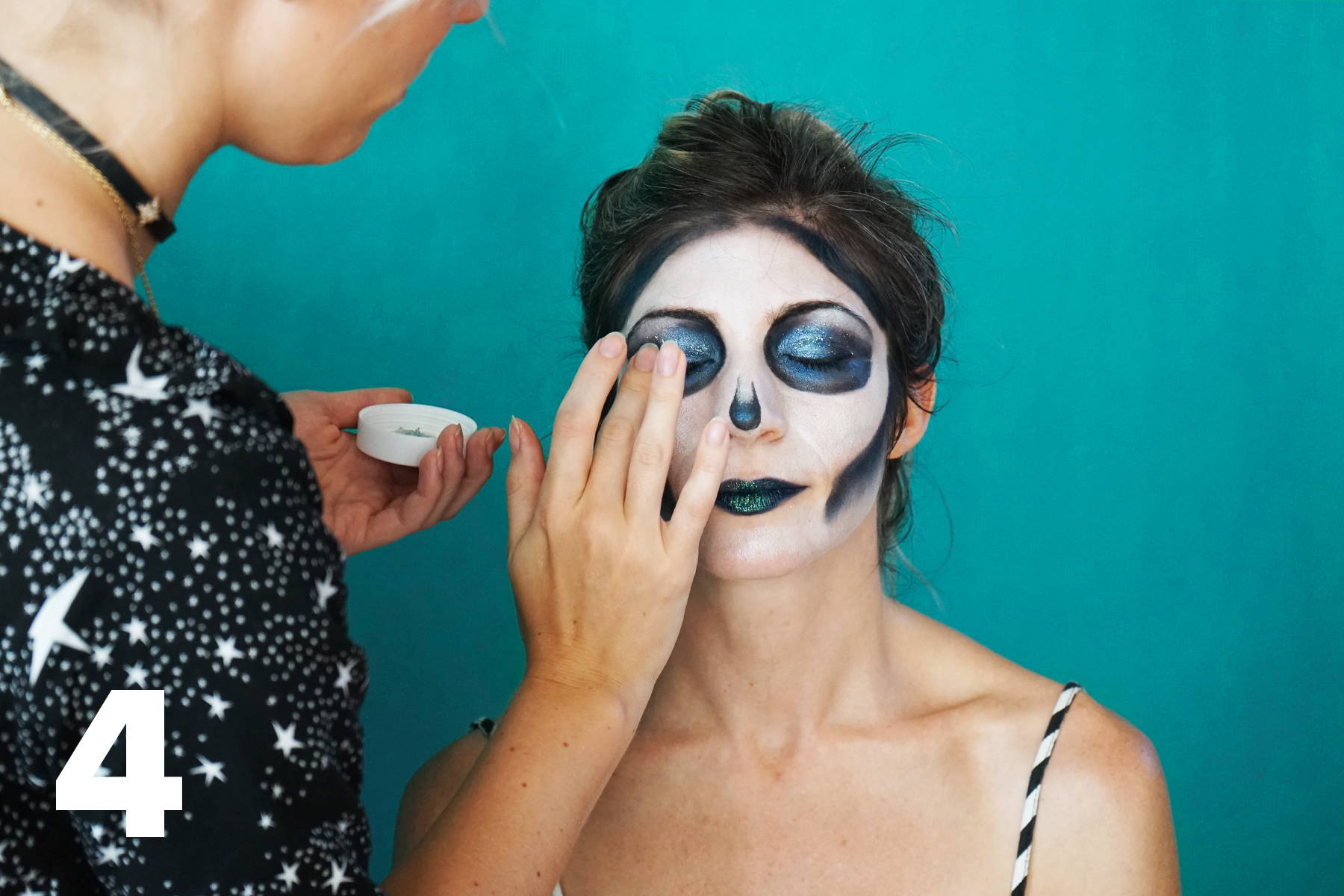 ---
---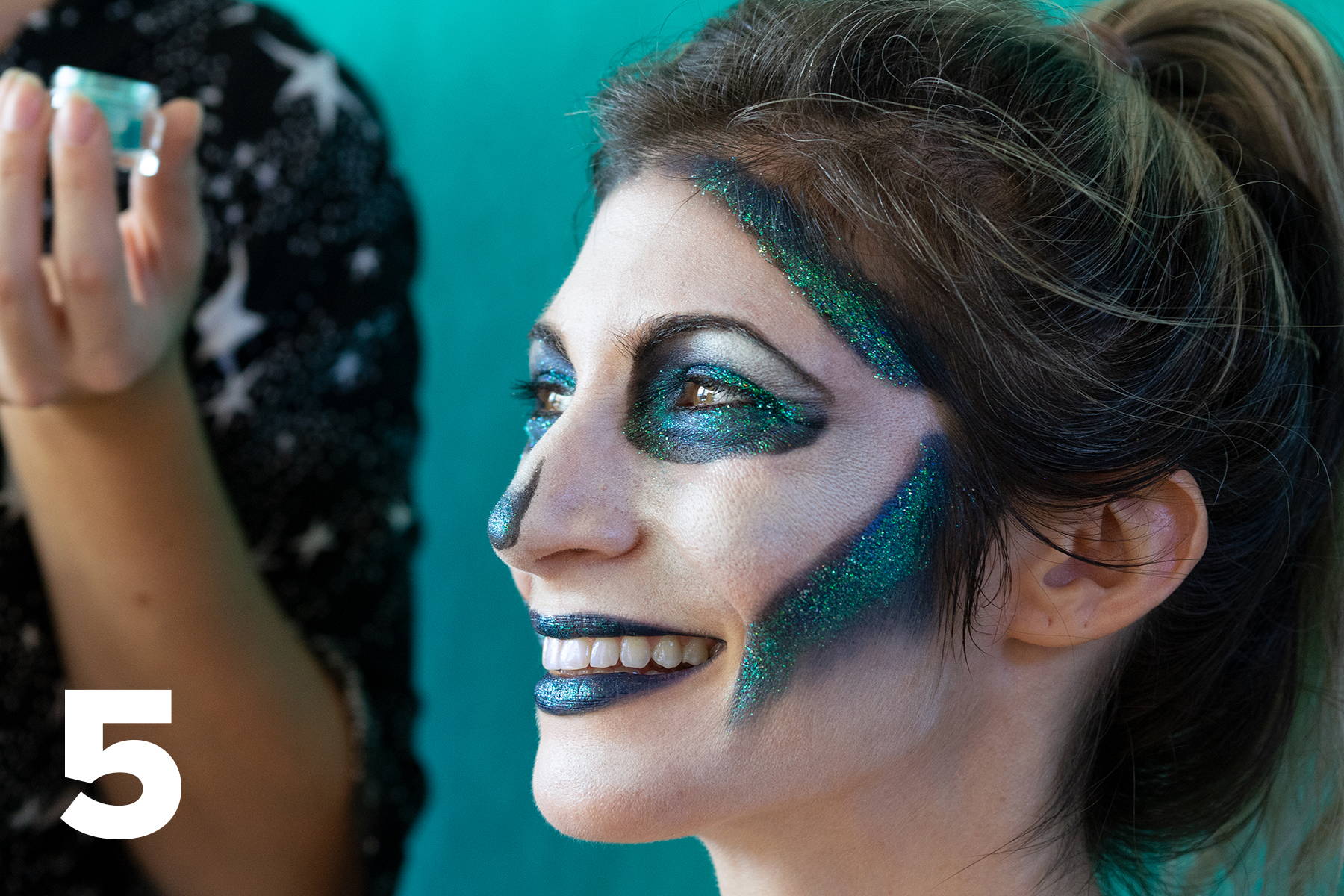 ---
Time to really make it sparkle. On top of the glitter gel, apply Unicorn Snot Holographic Lip Glitter in blue over the filled-in parts of your face, and on your lips. You can even put it in your hair!
---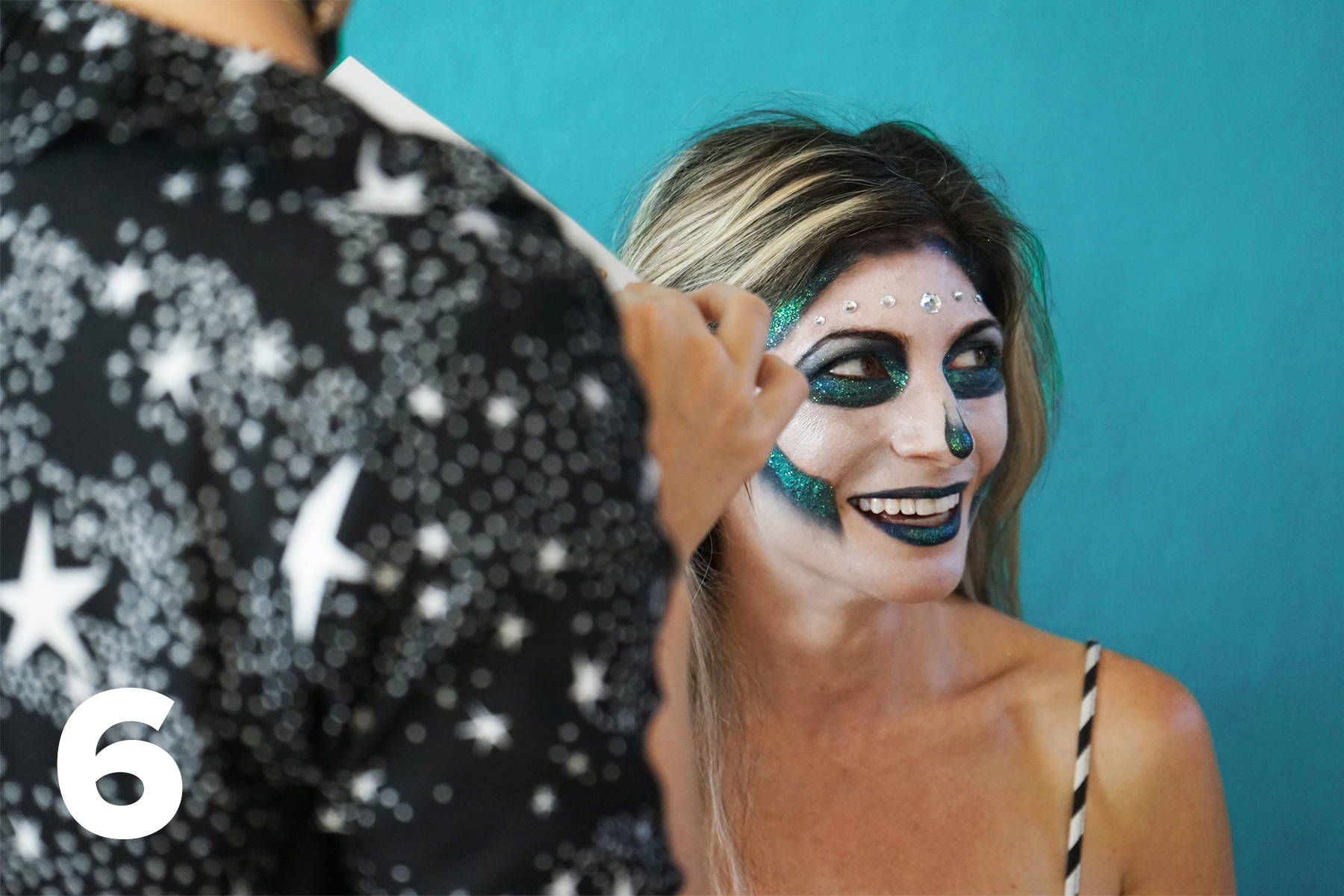 ---
Finish the look with some stick-on body jewels, and voila! You're a beautiful bag of bones.
Don't forget to tag @unicornsnot in your Halloween selfies for a chance to be featured on our page, and keep an eye out for more tutorials coming soon. ✨
---