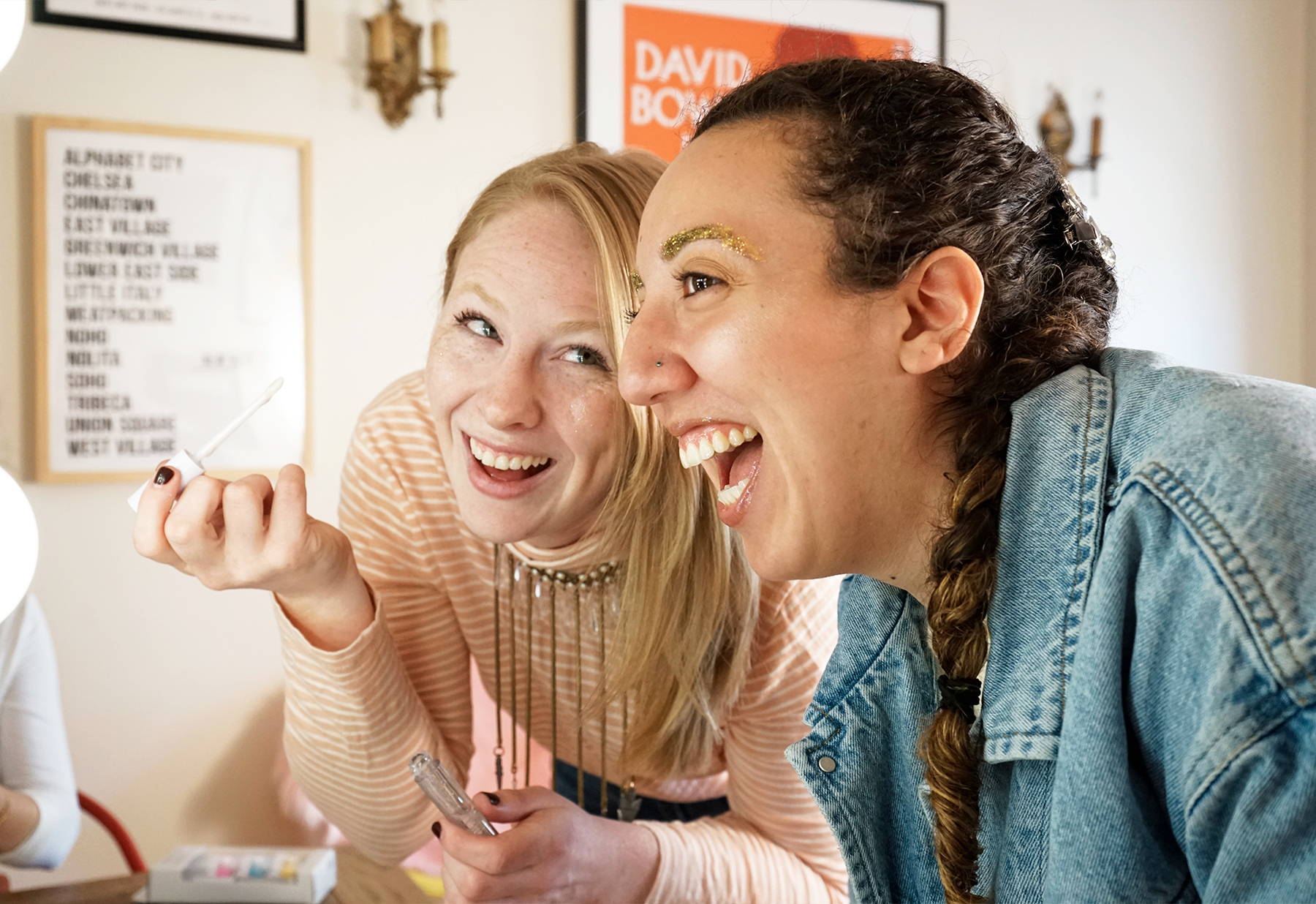 Valentine's Day plans? Nope? We got you.
If you're as unfazed about February 14th as we are (commercialized romance? 😷) and would rather spend it curled up on the couch indulging in some high-level self care or kicking it with your gal pals, we're right there with you.
Galentine's Day falls on February 13th, and is a non-official holiday for "ladies celebrating ladies" (à la Leslie Knope), but this year we're making it official. Whether you're spending the big 1-3 on your own or inviting over the girl gang, we've put together this simple, how-to guide for throwing a Galentine's Day party that won't break the bank – or your soul.
How does takeout, tequila, and glitter sound? What about a cheese plate and a truckload of positive affirmations? From paloma recipes to playlist suggestions, we've got you covered (and not entirely in glitter, we promise).

If you're having the gang over: Girls' Night In
First thing's first: Don't 👏 do 👏 too 👏 much. Galentine's Day is all about celebrating the incredible women in your life, and that includes you. Keep it simple and enjoy the company instead. In other words, throw a party that makes you feel good.

To drink:
Sparkling Cranberry Mule
(Recipe serves 4)
6 oz vodka
Juice of one lime (save rind for garnish)
2 oz cranberry juice
12 oz ginger beer
Optional: Strawberry rope for garnish
Mix all ingredients together in a jug, garnish, and voila! Oh, by the way, a standard shot glass is about 1 oz, so you can use that in place of fancy measuring tools – or just eyeball the measurements and adjust to taste. What could go wrong?!

Hint: Sass up your mules by adding some sparkly straws (biodegradable of course). Try these.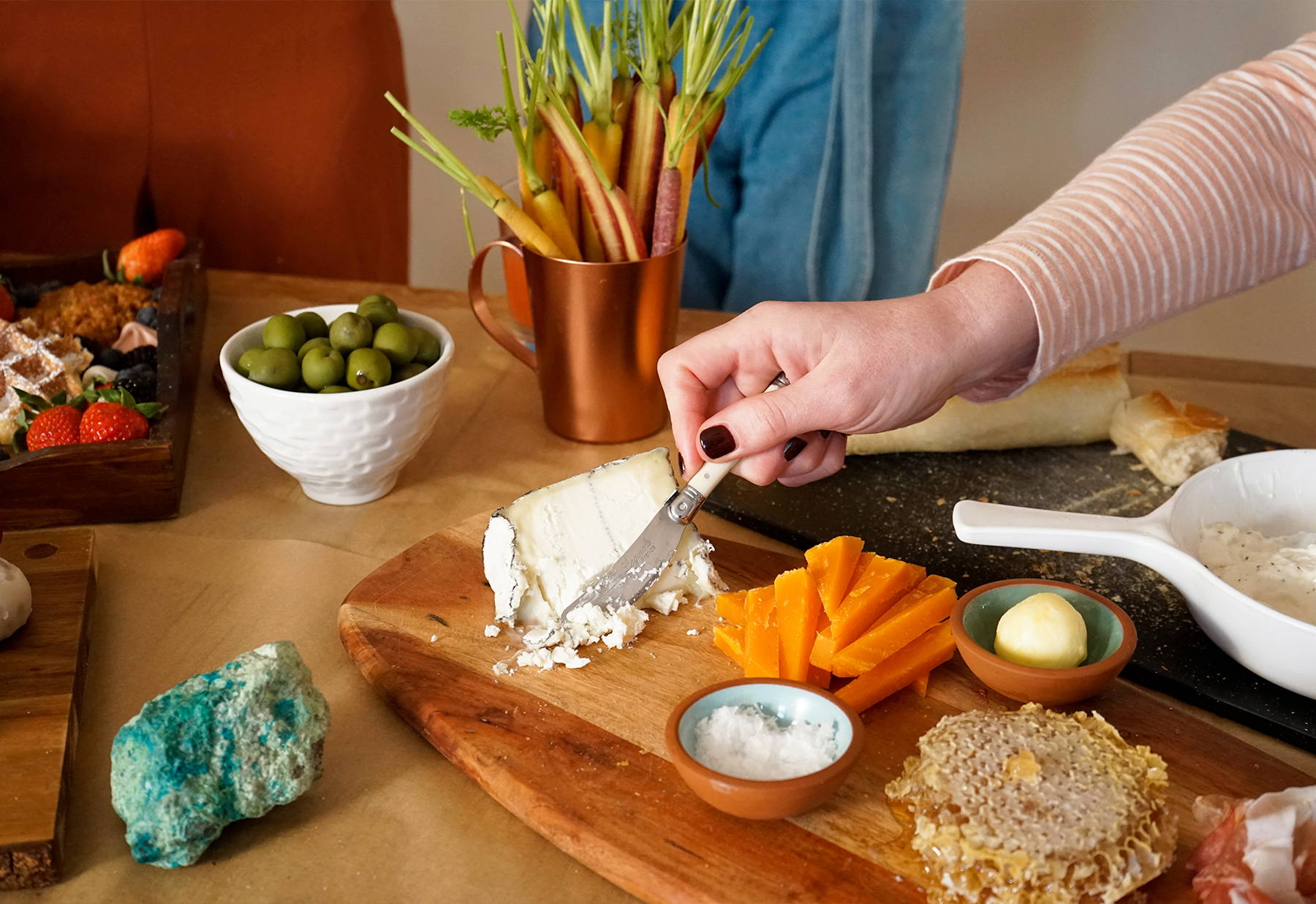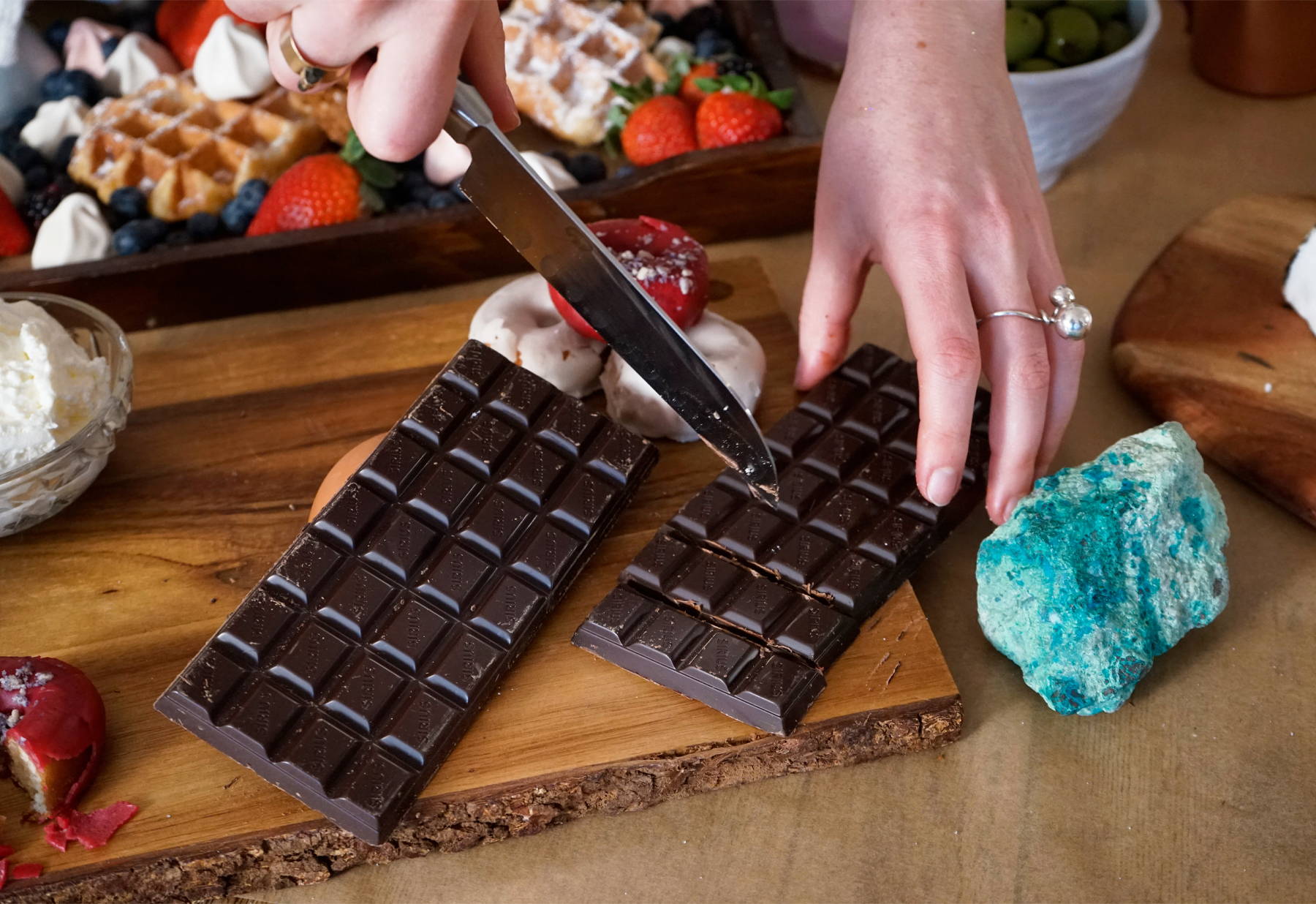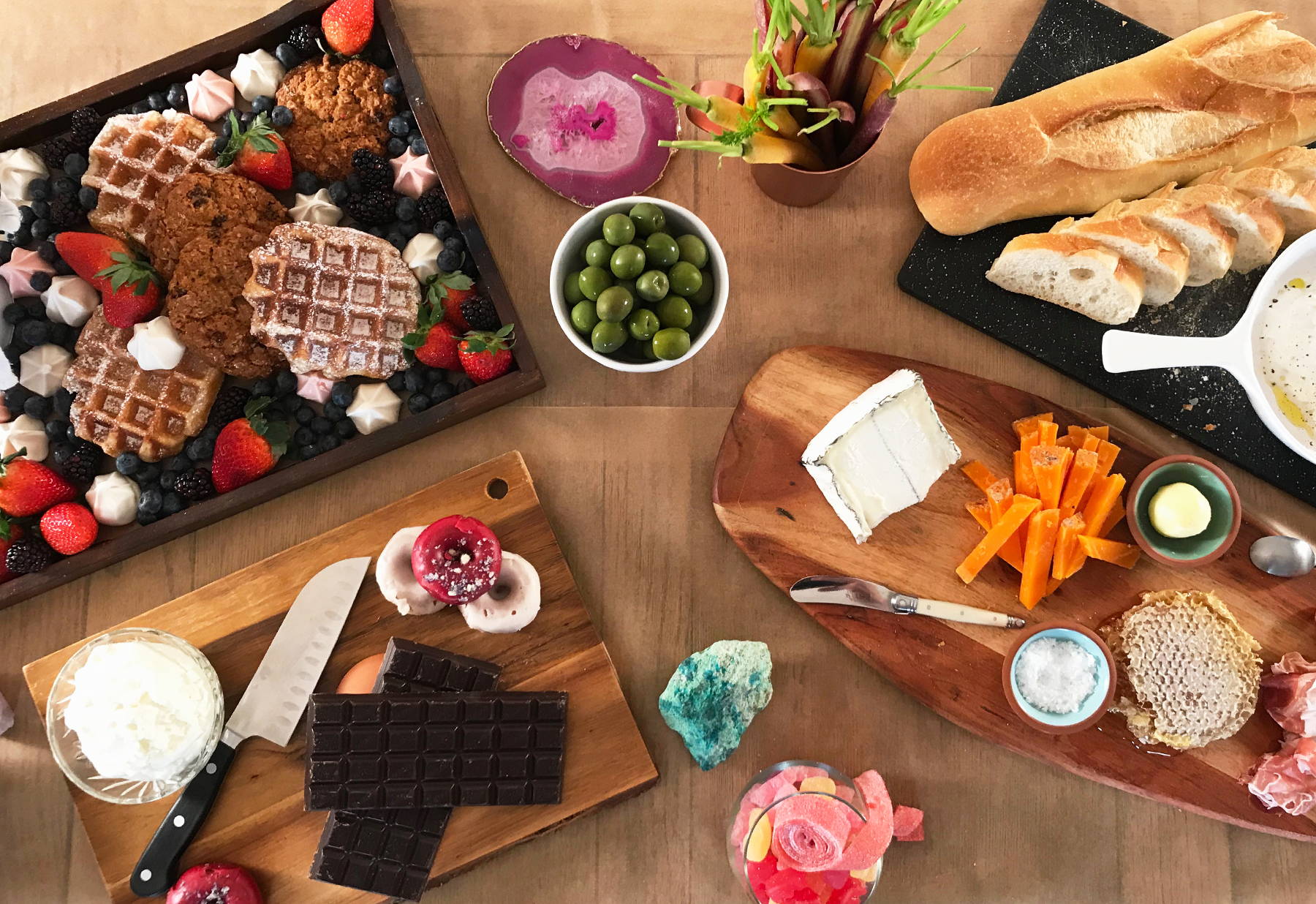 To eat:
Decadent Treat Platter (or cheese platter – whatever you're into!)
Handy hints for putting your platter together:
Make sure you have a range of different textures and flavors (sweet, sour, salty, crunchy, creamy, etc).

Add some fresh fruit or veggies to balance out the sweetness of the more indulgent treats.

Bake yourself, or don't. (We bought our cookies and waffles pre-made from Colson Patisserie. Alternatively, ask your guests to each bring something – lessen the stress!

It doesn't have to look as pretty as it does in these pictures… this is total #inspo and was put together by our super talented team over the course of two days. Do what you can!



To listen:
Throw on the empowering tunes of Spotify's Galentine's Day playlist or create your own!
Hint: If you're putting together your own playlist, why not make it collaborative? Ask your gals to add their 10 favorite, empowering songs sung by female artists or bands. See here.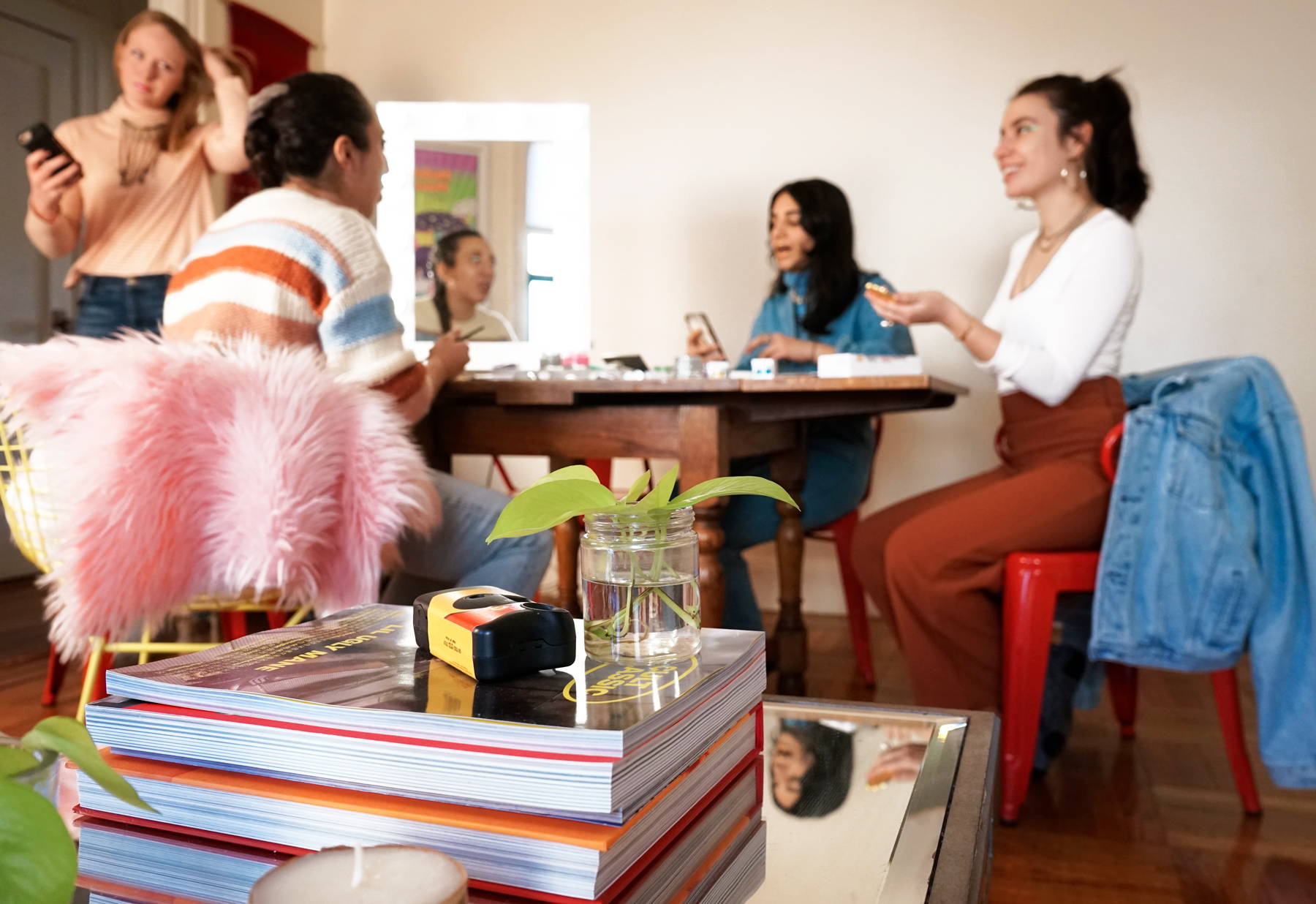 To do:
Glitter bomb your girl gang! No, seriously. Stock up on Unicorn Snot and give each other glitter makeovers – the sort of looks you wish you could wear to work every day. Ask everyone to bring their most outrageous outfits, and get dressed up to stay in. Or wear your sweats. Play games, share what you're proud of, make friendship bracelets, have a movie marathon – do whatever it is that makes you feel good.
Hint: Make the evening phone free. Have a bag or bowl ready, and ask everyone to put their phones in it when they arrive, and keep one phone out for music and photos only! You'll have so much more fun – trust us.

If it's just you: Treat Yourself
Planning to stay in for the night? Throw a party for yourself – whatever that looks like to you. Pour yourself a drink, put on your favorite movie or that new series you've been saving up to binge watch, wrap yourself in your favorite robe, and CHILL. 🎉 Here are our suggestions: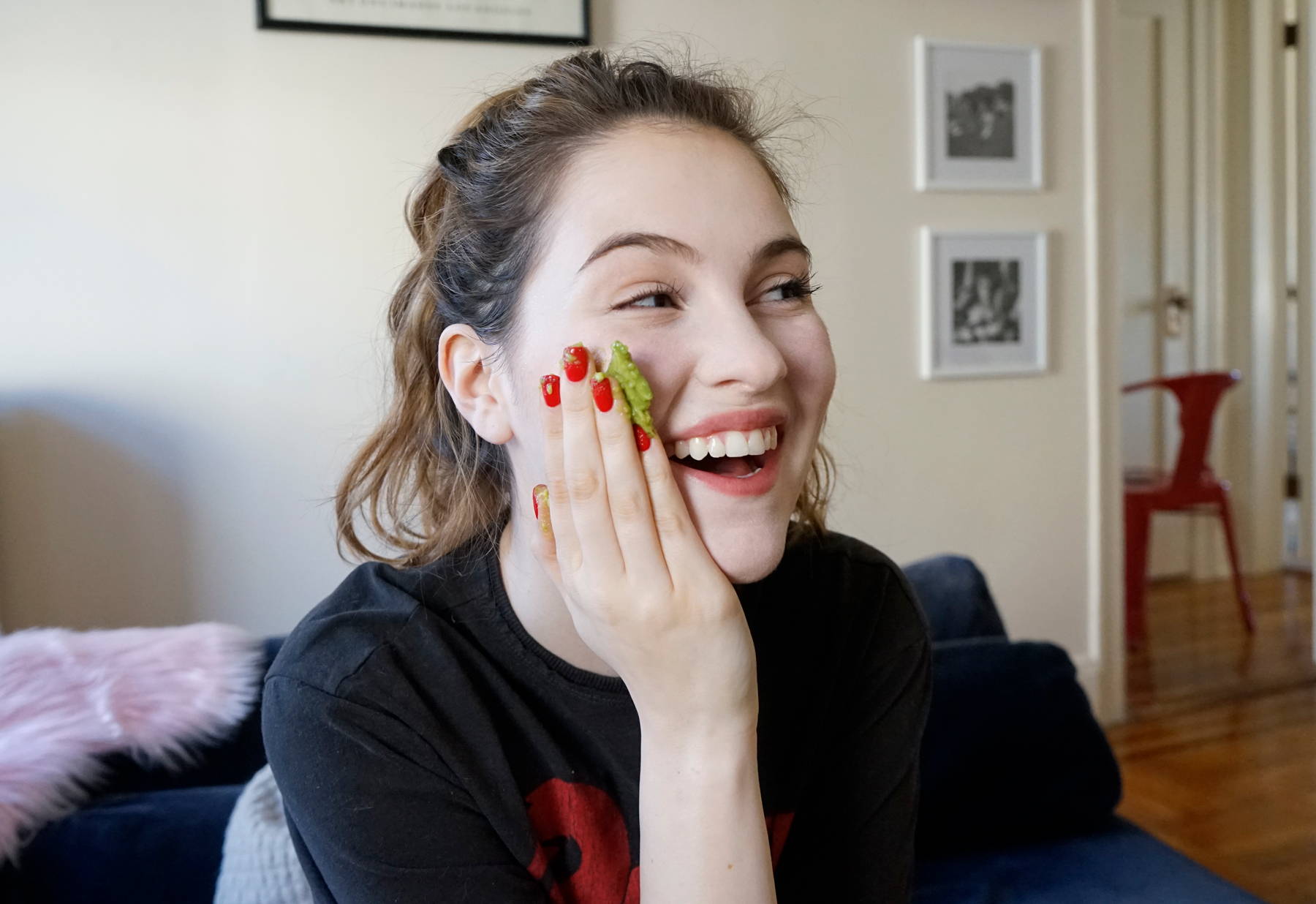 Before you start:
DIY Hydrating Face Mask
(Recipe makes 1 mask)
½ ripe avocado
1 heaping tbsp honey
Smush the ingredients together with a fork until creamy, and slather over your freshly cleansed face. Leave for 15 minutes before rinsing.
Hint: After you've washed your face mask off, apply moisturizer and swipe some holographic glitter gel over the top to bring out your inner sparkle.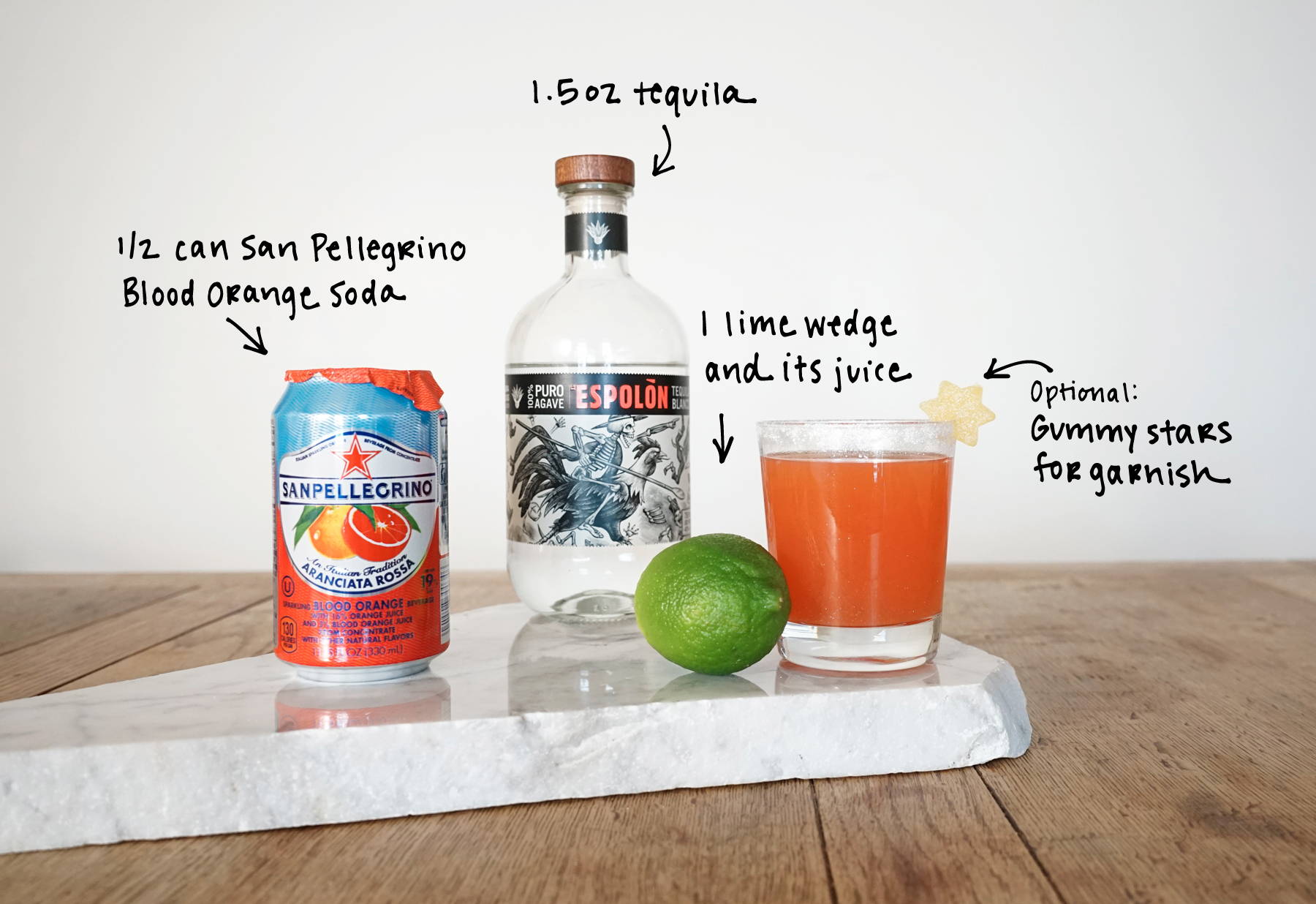 To drink:
Unicorn Snot Spritz (like a Paloma, only waaay easier)
(Recipe serves 1)
½ can San Pellegrino Blood Orange Soda
1.5 oz tequila (we recommend Espolón)
1 lime wedge and its juice
Optional: Gummy stars for garnish (try Dylan's Candy Bar)
Mix together tequila and soda, and squeeze in the juice of the lime wedge before slicing it in half through the flesh and sliding it onto the rim of your glass. Garnish with a gummy star, and voila!
Hint: Line the rim of your cocktail glasses with edible glitter sugar, it looks amazing and will add a little extra sweetness to your drink. Find it here.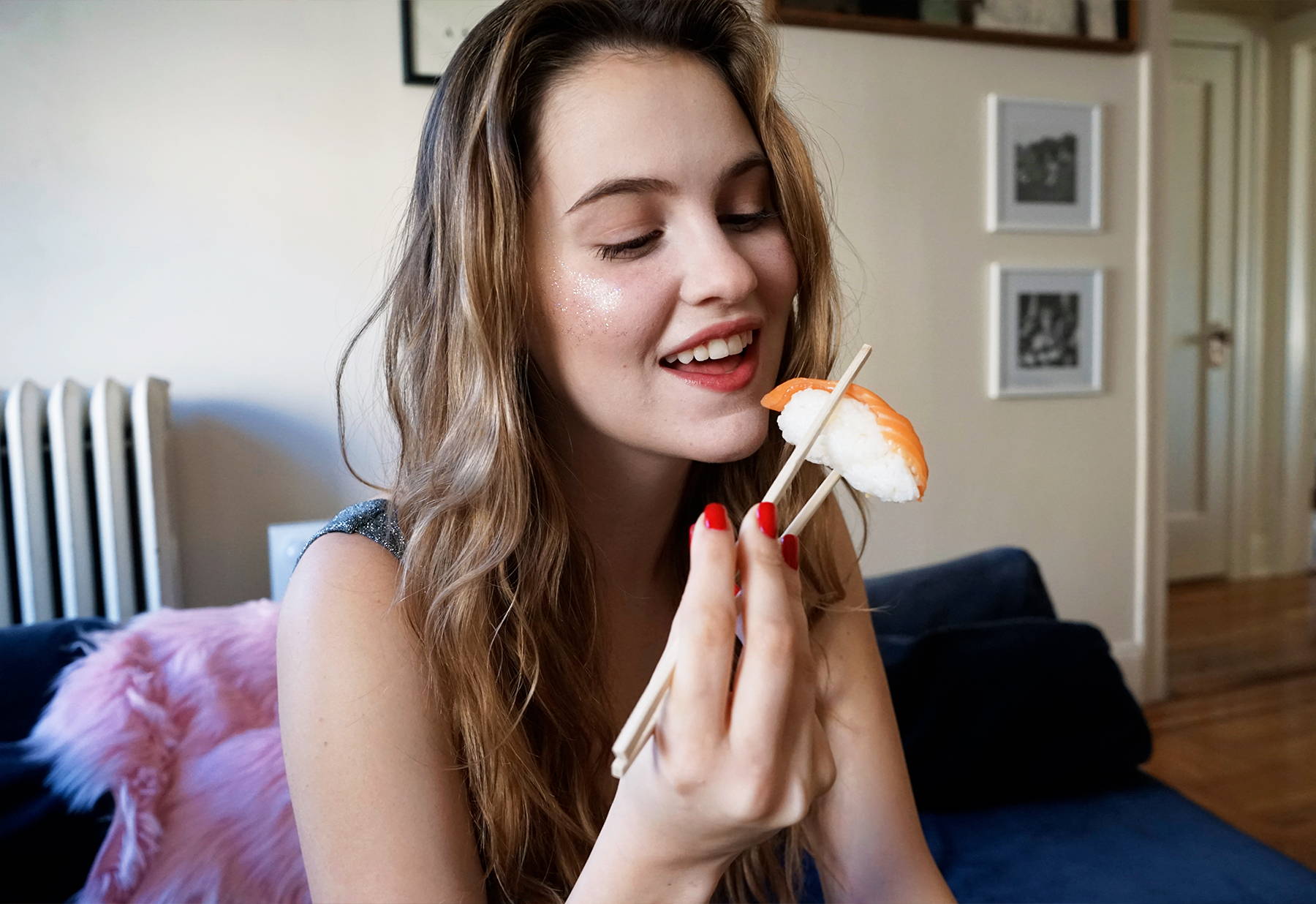 To eat:
Order your favorite takeout. Sushi? Donuts? Can't decide? Get both.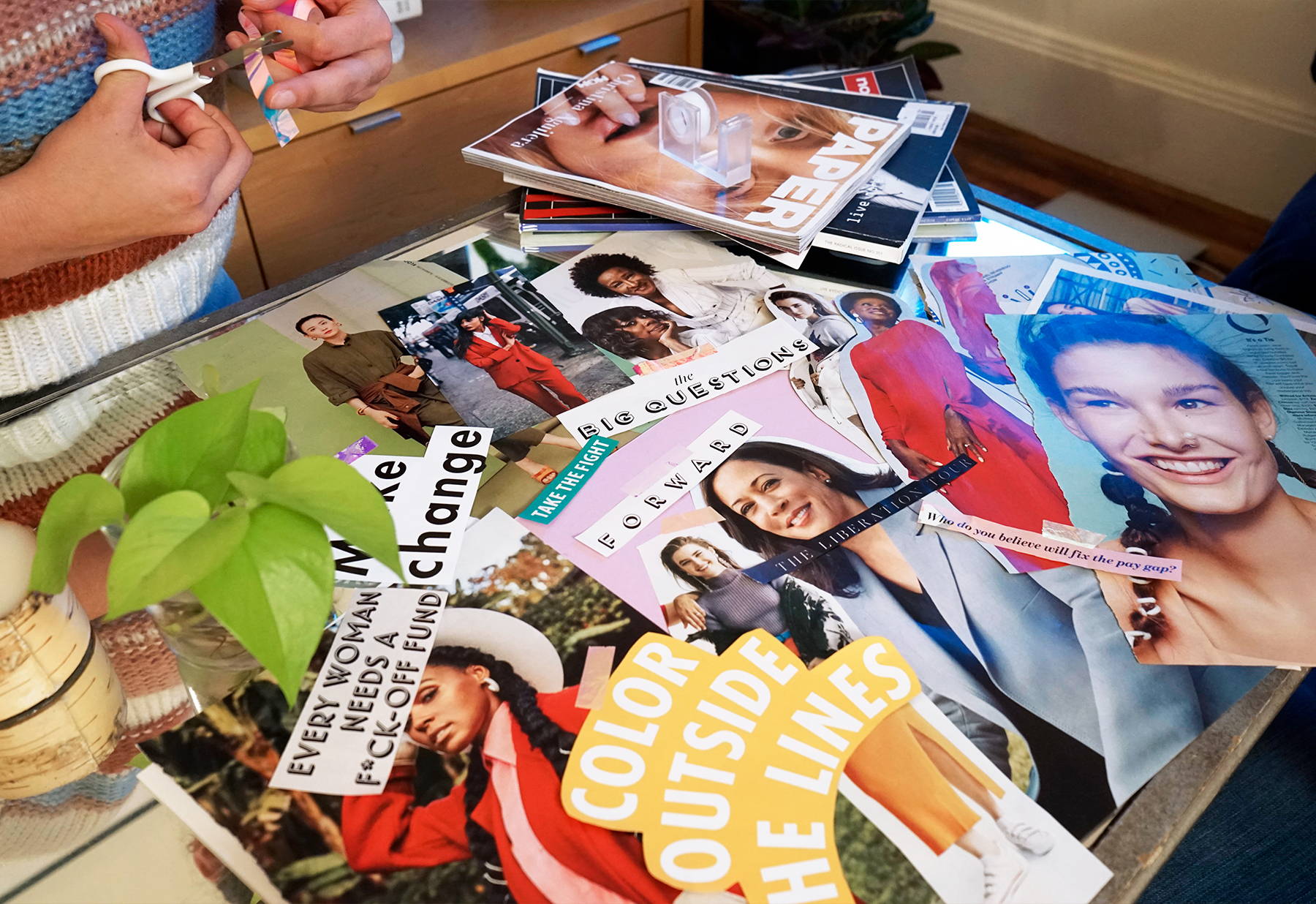 To do:
Make a Vision Board
Grab a pile of old magazines, a large piece of cardboard, a pair of scissors, and some glitter glue… then, collage! Cut out all the things you see that spark joy (yes we said it) – be it photos of places you want to travel, rooms you want to curl up in, quotes that inspire you, or words that make you feel all fuzzy inside. Use it to plan out your goals, or just to put a bunch of things you love in one place.
Whatever your Galentine's Day plans, do something that makes you feel FABULOUS. Celebrate your womanhood, indulge in your favorite treats, and let yourself sparkle from the inside out. ✨